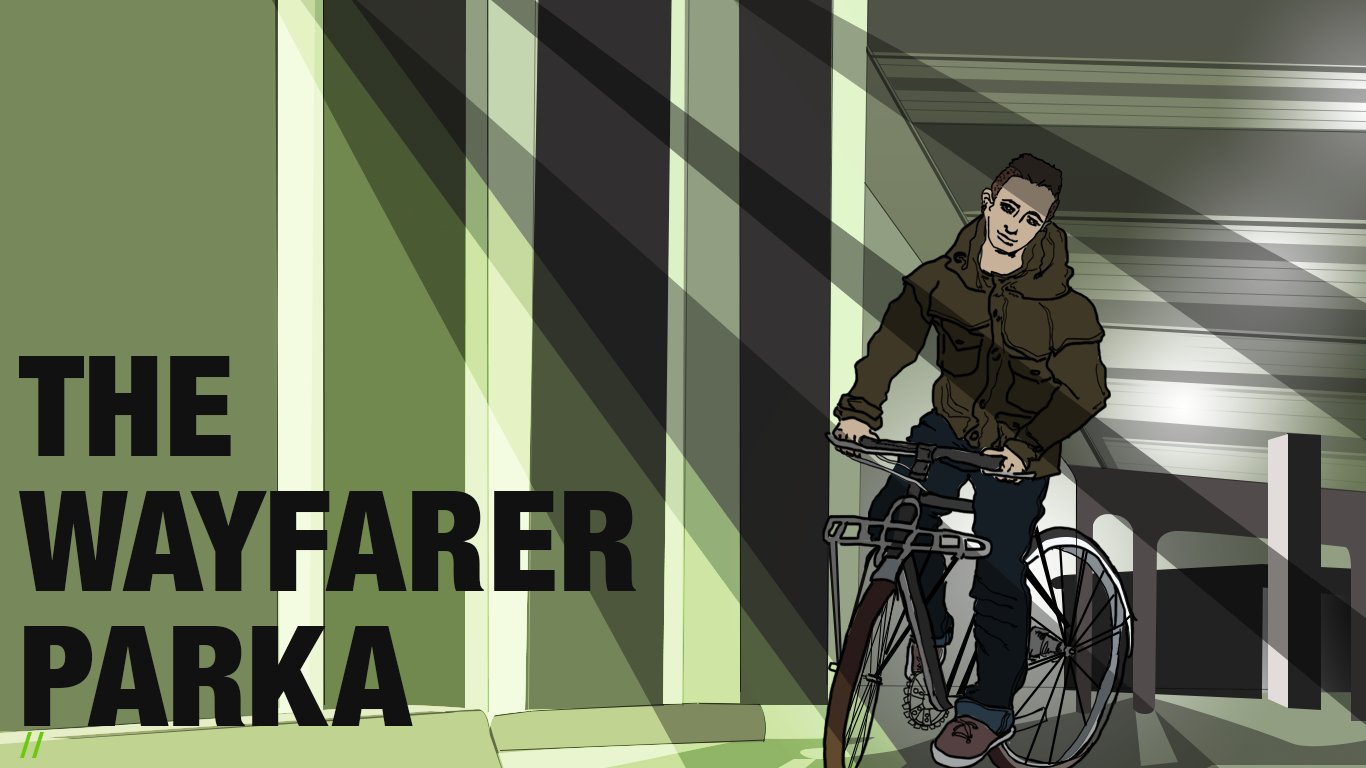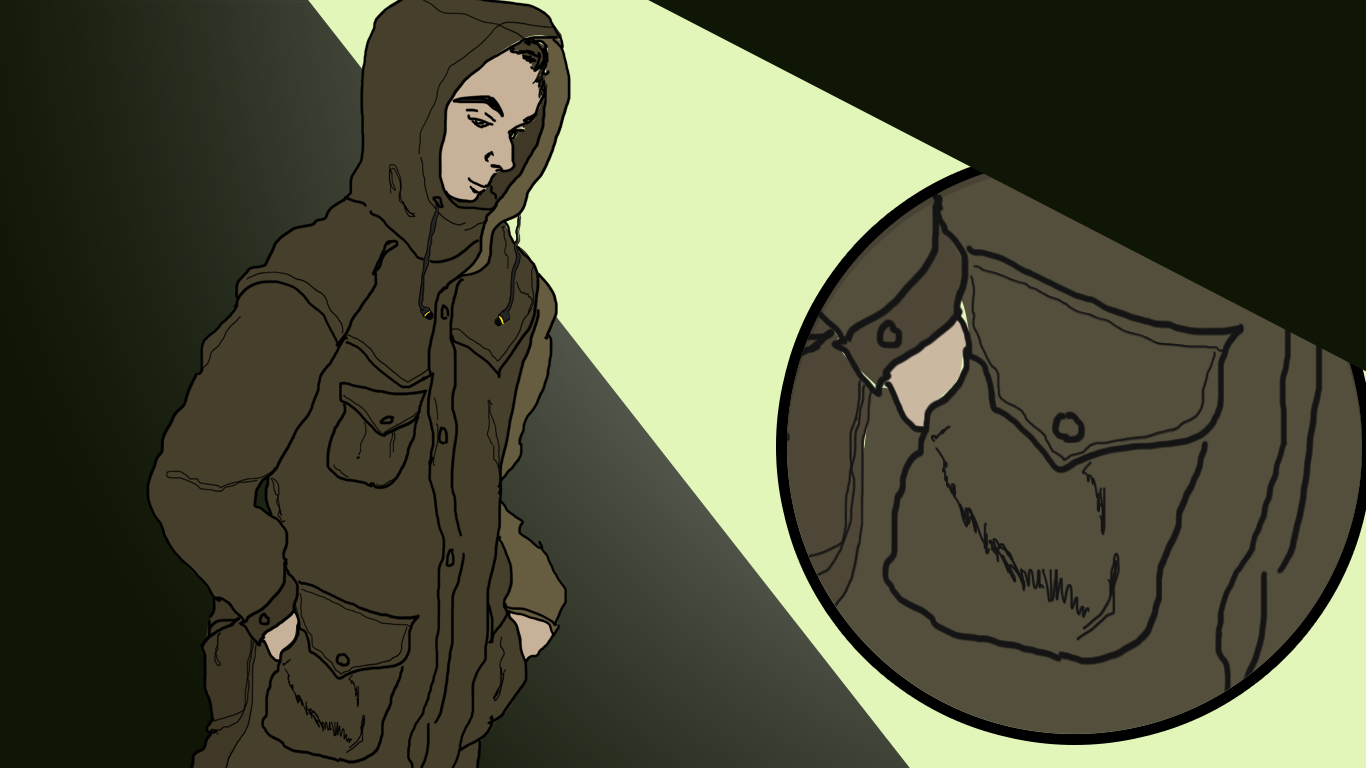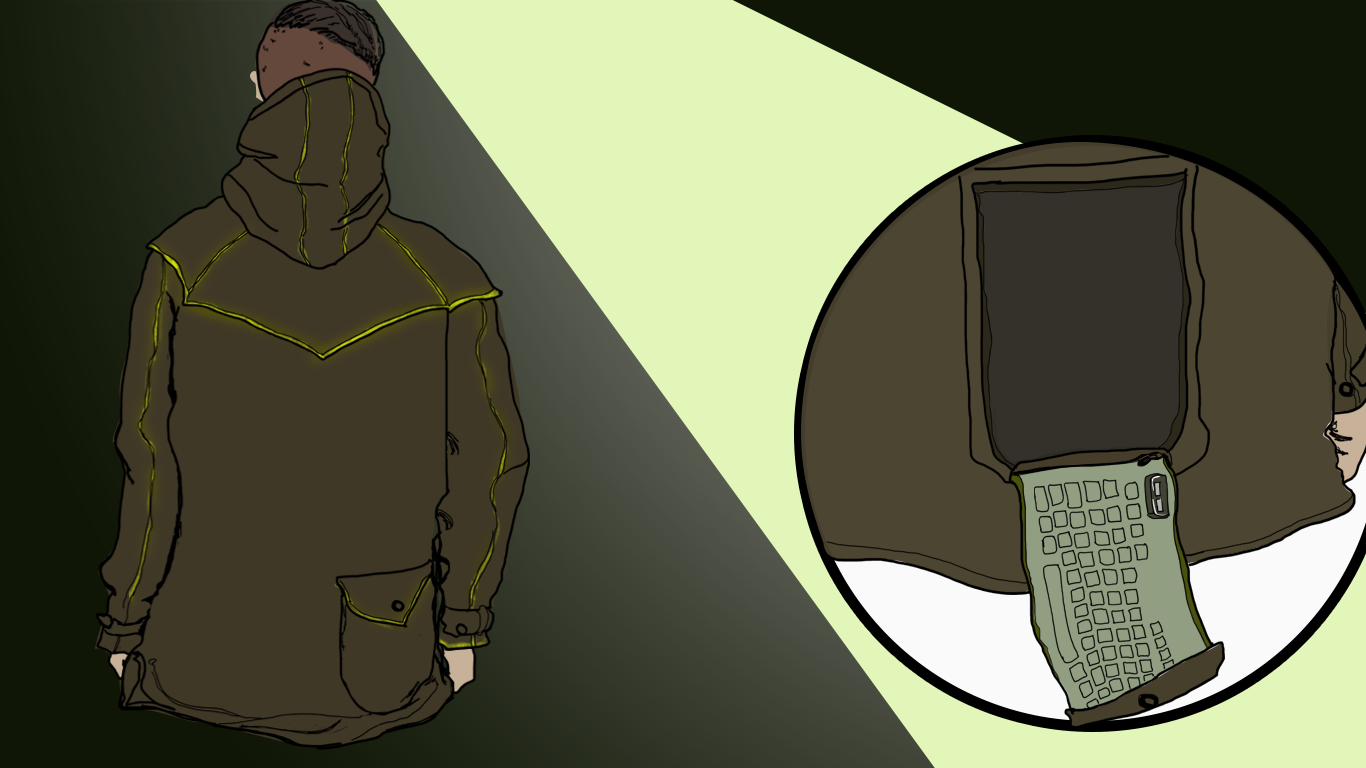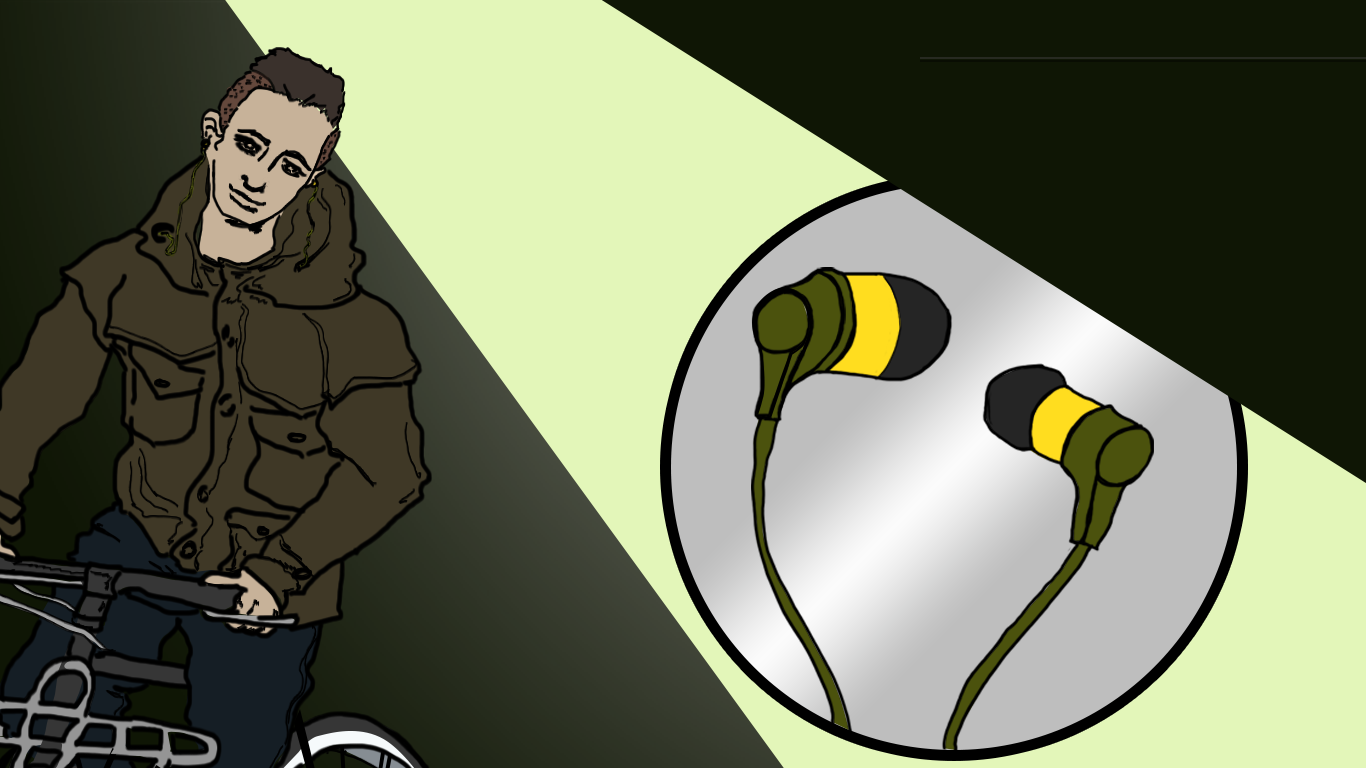 Samsung: Wayfarer Parka
This concept was developed while I was working at a research firm. At the beginning of each product cycle, we were given the time to conceptuaIize and then pitch our ideas to the rest of the group. I worked on the concept and the illustrations independently and shared out the design in a creative pitch. While it was well received, it was not picked up as a product.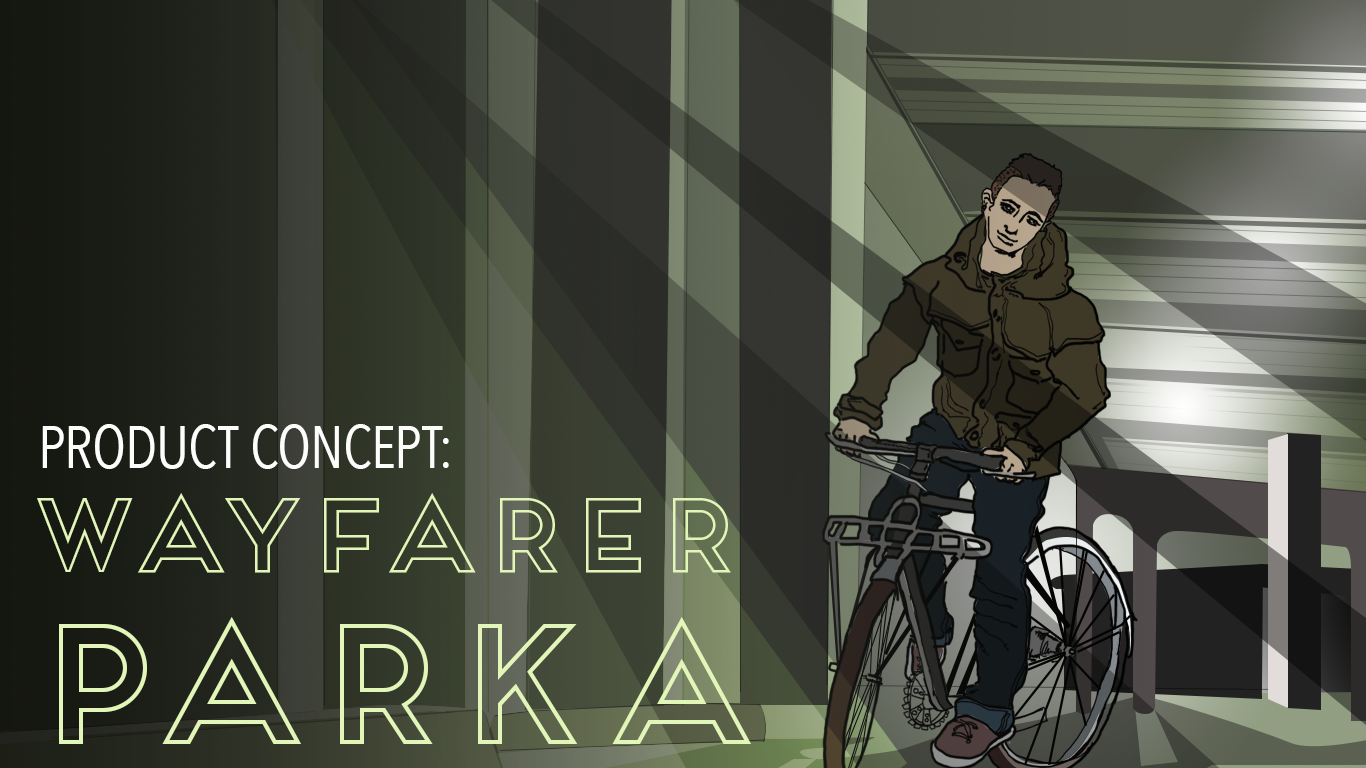 Target Consumer
In recent years, more people have been working remotely and have a desire to not be confined to  workspaces. I  thought of what an early adopter would need to get the basic elements of a  flexible, light work set-up. I also assumed this worker would live in the city, uses public transportation, and would bring his or her own computer into a shared, co-op workspace.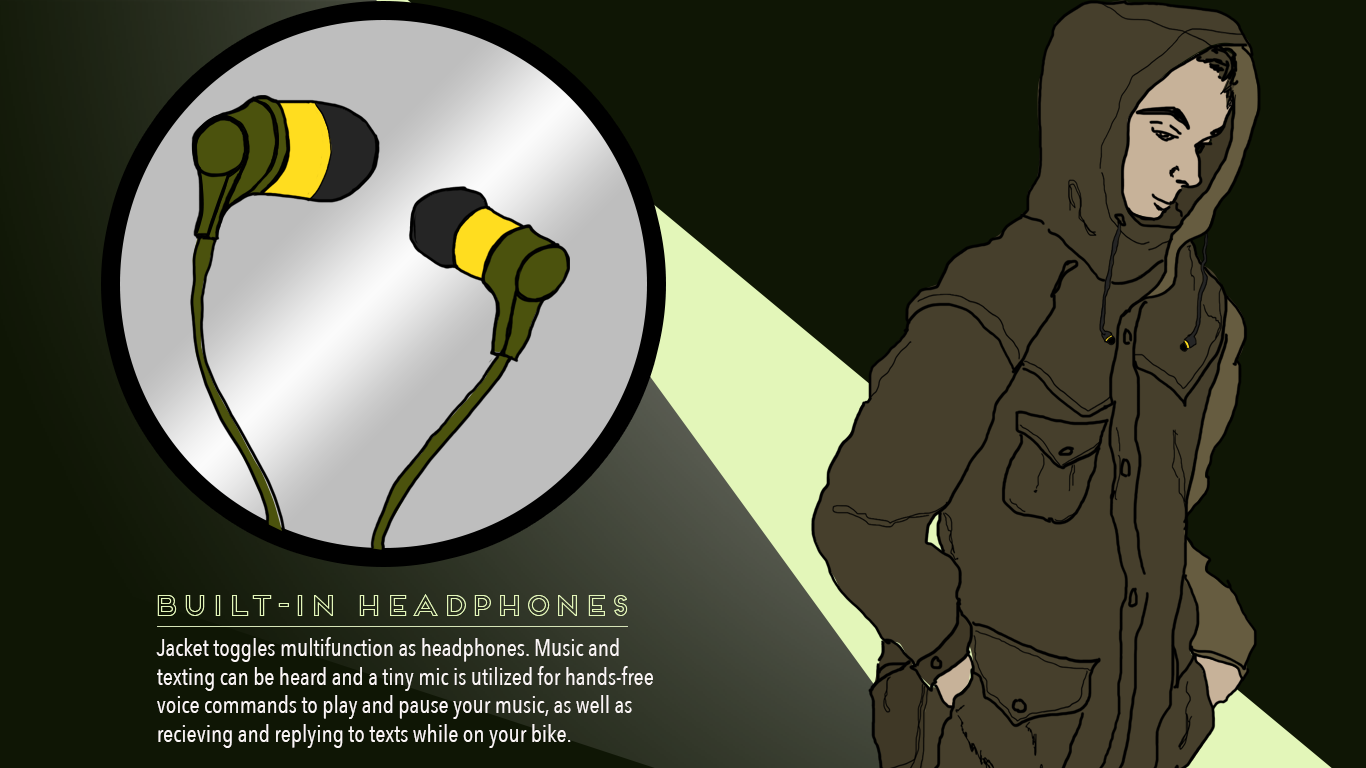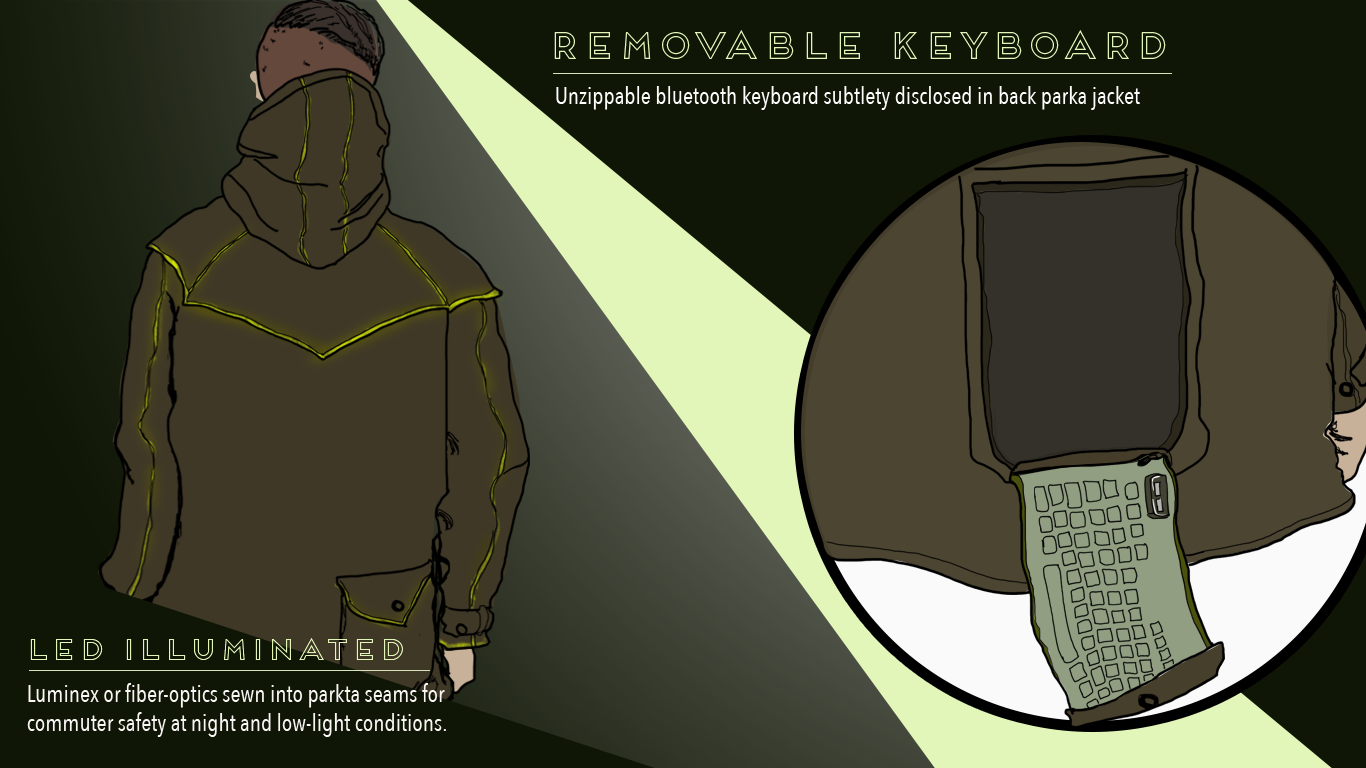 Key Features
Having the workstation being part of the parka is the selling point of the concept. The idea of carrying your keyboard, while wirelessly charging for your phone in the pockets, and having bluetooth headphones wired into the jacket made it light and mobile. The LED  lighting strung into the seams of the parka could optionally be turned on for that night traveller.