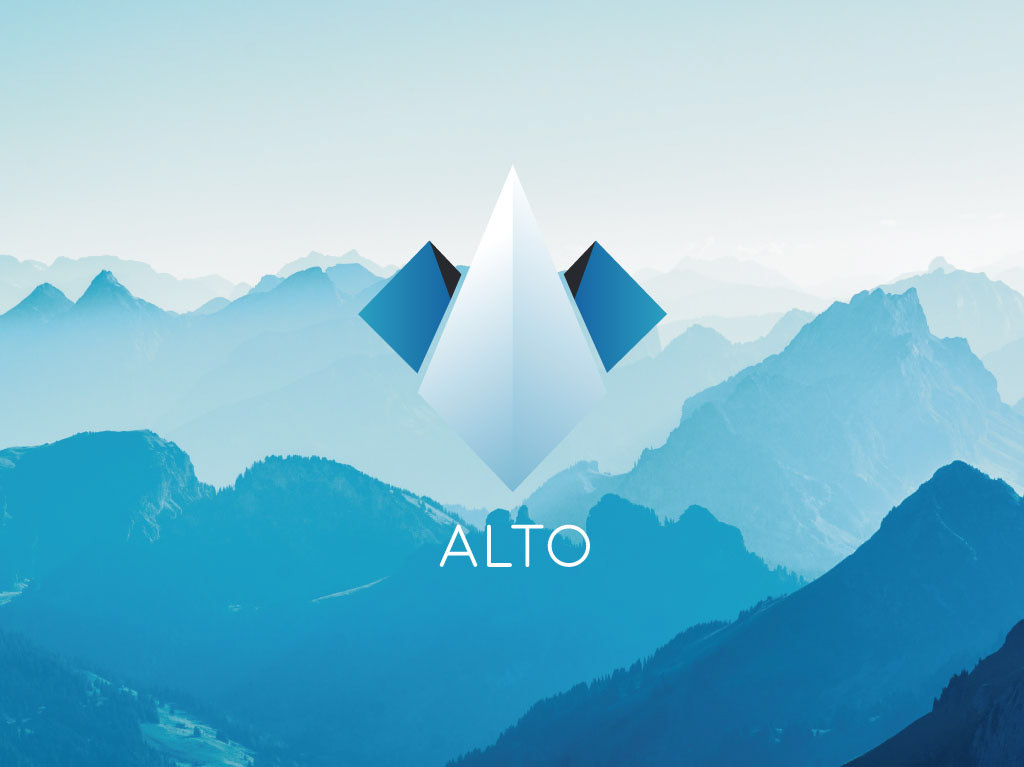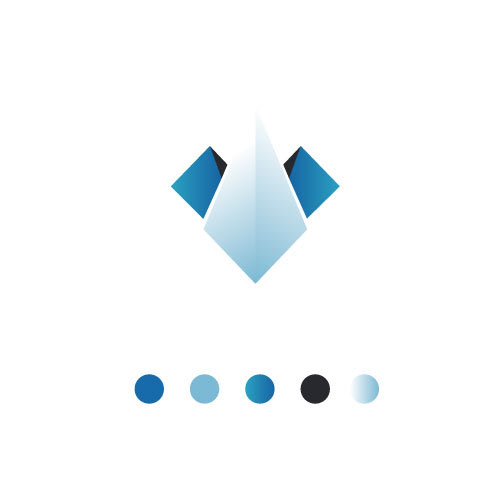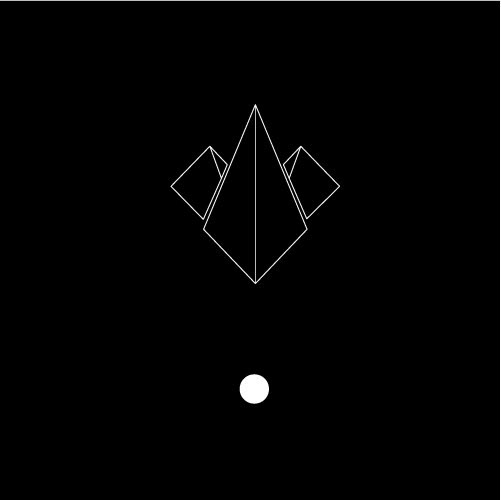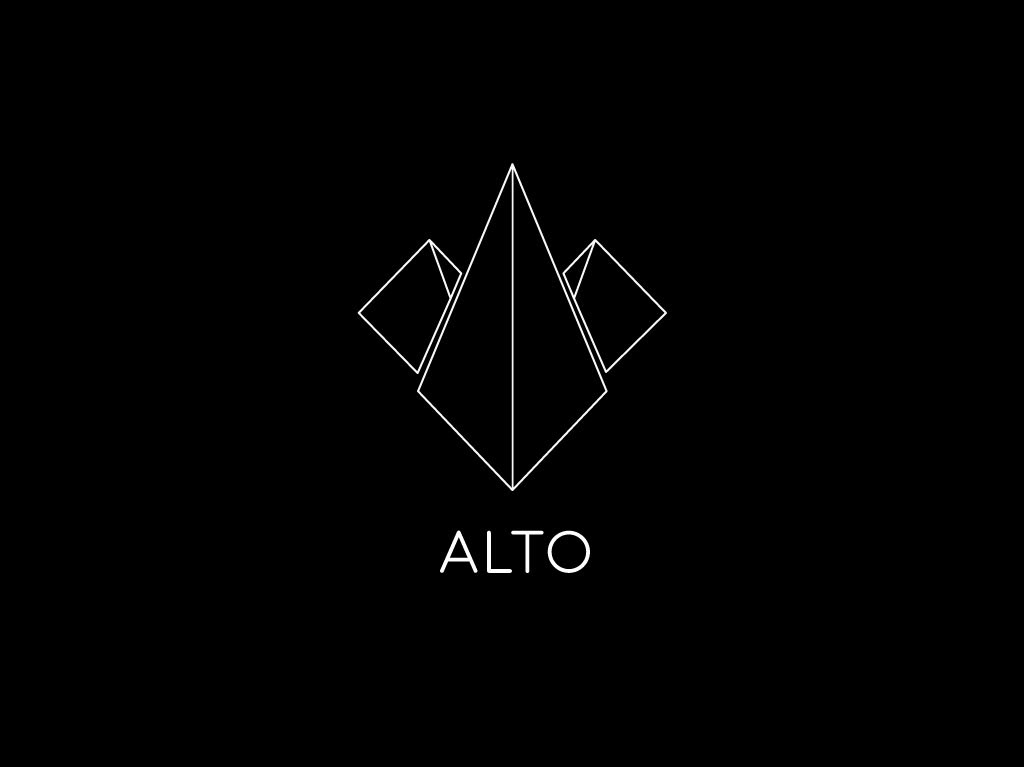 UX Branding
I work on branding periodically throughout my design projects as I've worked through various roles in-house. Certain times call for quality design concepts within tight deadlines and on limited budgets meaning that I've been asked to conceptualize and design new logos for pitch decks, t-shirts, and products. Having a background in graphic design and visual communications, I've stepped up many times to make logos, styleframes, and color palettes. This project  focused on a cutting-edge display in a new form factor. The concept was shooting for great heights, Alto meaning "tall" or "high" in Spanish.
Originally, I did the design with the gradients to emphasize the height in the triangles. Recently, I gave this a makeover as the trend of sacred geometry has been making a splash in popular culture. I thought it would be fun to also do multiple styleframe versions with the themes minimalist, space, and mountains.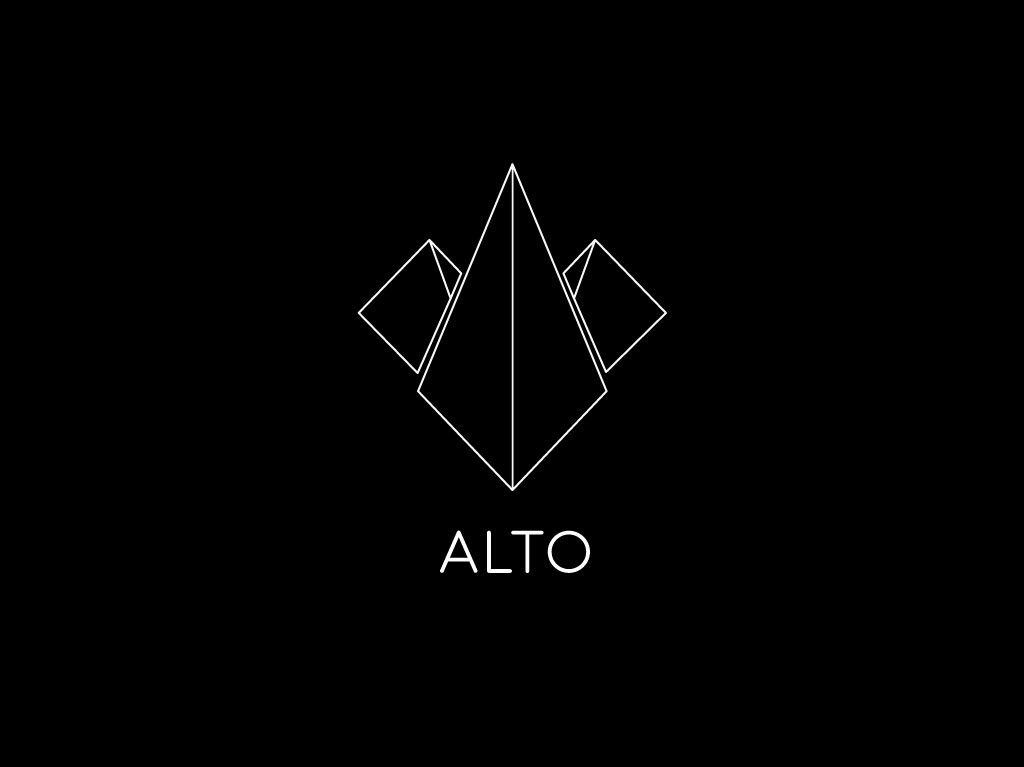 This concept is minimalist in its treatment. The stroke is consistent throughout all the triangles and I've worked down to the pixel to ensure equal padding around all angles. I've deliberately made geometry, black, and white the three elements in the design to keep it simple as possible. My design philosophy has always been to keep it simple to the purest form, and then add the twist. The twist here is creating perfect symmetry, like the triangles are looking into a black mirror and the reflection is looking back.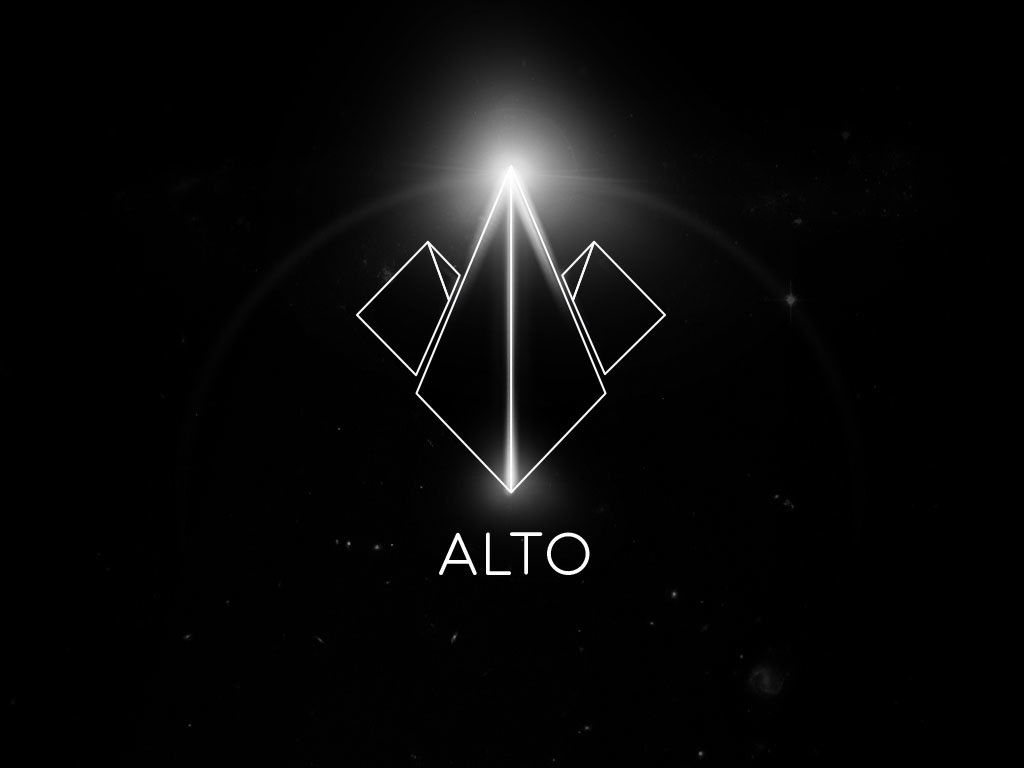 This concept was inspired by the 2016 solar eclipse and space travel in general. I wanted to hone into a point on one of the angles and make it seem like the last rays of light was hitting it and creating a solar flare. This tied in with Alto being at the forefront of new media by emulating a first light after complete darkness. It also plays well on screen-based media because of its high contrast and dramatic lighting used as texture to highlight the shapes.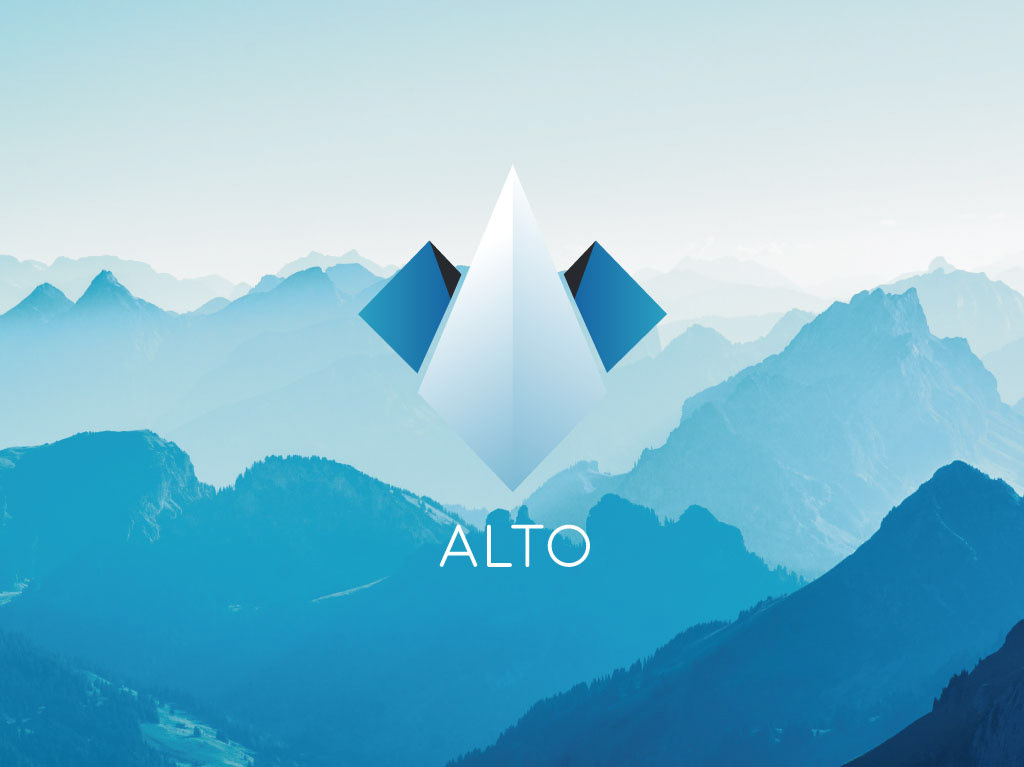 Alto was developed by being inspired by the height of mountains and vistas. It's a literal take on the word "alto" (meaning tall in Spanish) but it's also a familiar style that I've derived from a lot of Apple and iOS visual branding. I did put my own twist on this by doing monochromatic shades of blues and also transparencies and gradients to give the overall style some lift. Notice the blues have been color-picked from the background, something I admittedly lifted from a free stock image application.