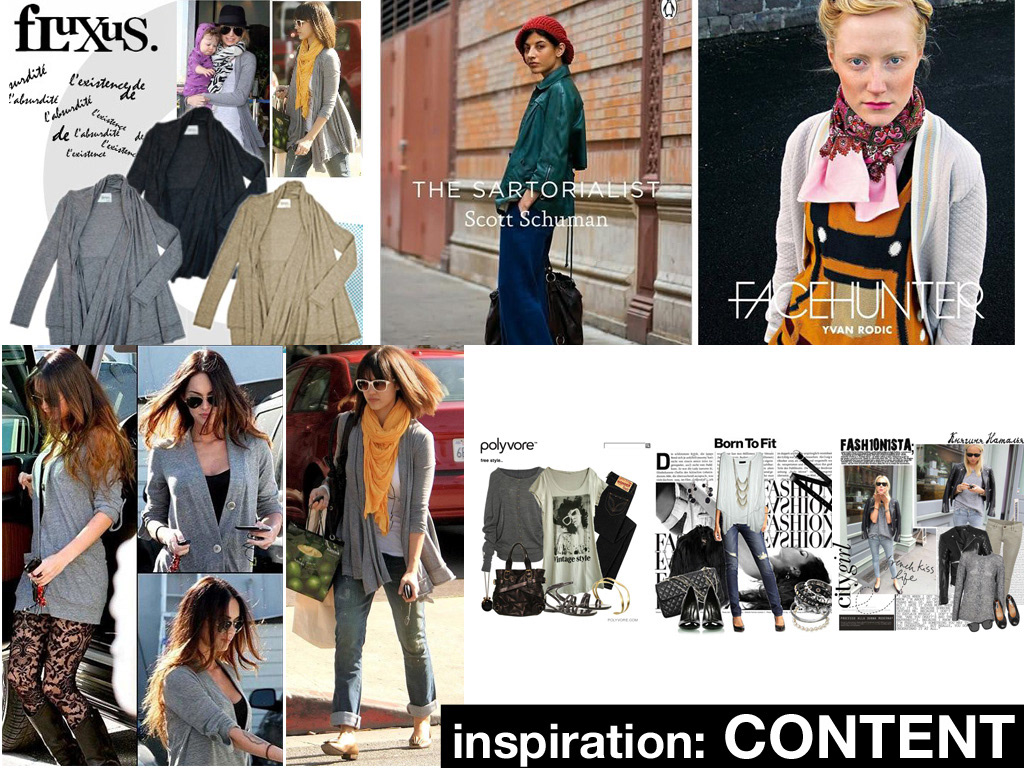 I worked with friend and interaction designer Kylan Coats to explore the future of in-store retail experience. These are ideas projected to determine the shopper's experience utilizing the store's space and different interface designs to be integrated with the store's design.

 Principle outcomes for the shopper are the following:
• Having connected with their friends in a shopping experience without having anyone needing to physically be there with them.
• Creating an experience that goes deeper than just commerce by integrated narrative, socialiability, and progressive technology.
• Providing an alternative to physically going inside a dressing room to try things on.
​​​​​​​
I use the term "strotosphere" figuratively as a means to look at the way a contemporary retail environment connects with their audience and what could elevate it to the next level. One emerging idea from our collaboration session is to create a social platform where the shopper can leave an imprint of themselves on a store display or in their interactions with their social networking sites. This could be followed up by allowing users and friends comment on their store experience.

Another idea was to have the environment connect with the shopper is to create a store or history behind highlighted articles of clothing and treating it like an artifact. Creating context and layers of information could amp the desirability of the product, allowing for more hype and buzz around the store.

A final suggestion was to let the shopper customize the store catalog in a way that the next customer can benefit from their "filtering." If the next customer doesn't like the default filter, he/she could use another curated model. I created a moodboard that leverages the social aspect with fashion blogs and sites like polyvore (seen above at top of break point).
I worked on a series of concept illustrations to take the notes from my brainstorming session and put them in a more visual and tangible format. This evolved from quick papers sketches to full 3-d renderings I mapped in Cinema 4-D to 2 1/2 dimension illustrations I mocked up in Illustrator. The intention behind all these illustrations was to take an abstract and loose body of information and start to design something that could be tangible. These are all process driven artifacts.
This is a series of paper sketches that study in-store retail experience and integrates a live timeline of the store's merchandise. The following images range from paper prototypes of what the in-store large display could look like along with it's content.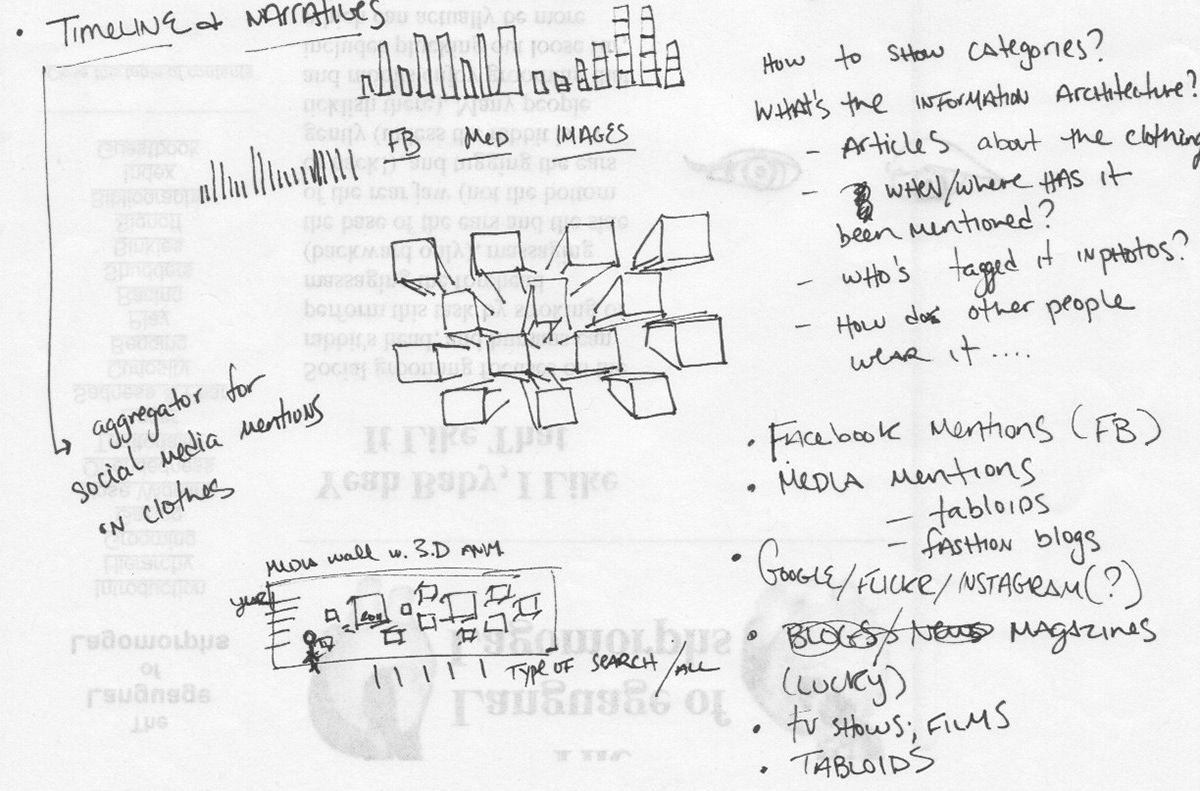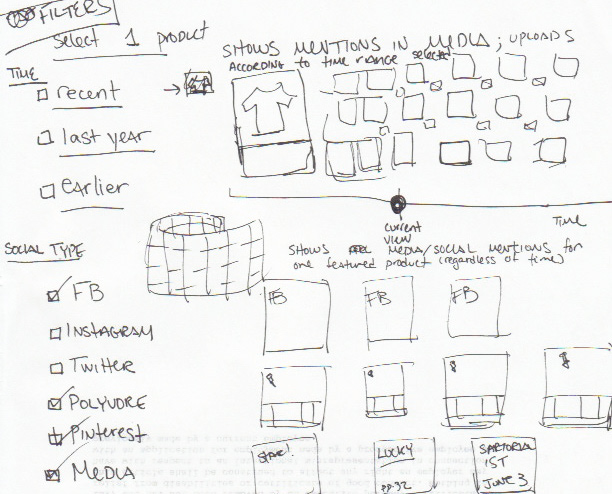 3-D Renderings
Earlier iterations of the UI interface explored the concept of a 3-D cube that could be interacted with on a large-format touch display. Each side of the cube would contain a collage style collection that contained featured merchandise within the store's inventory.

Second Iteration
In this series of concept illustration, I move away from the cube and use long interlocking bands that contain holographic styled graphics to show store inventory and timeline. Looking at ways to color code different faces of a brand new interface shape. Blue symbolizes the catalog and price, while green tells the garment's "story".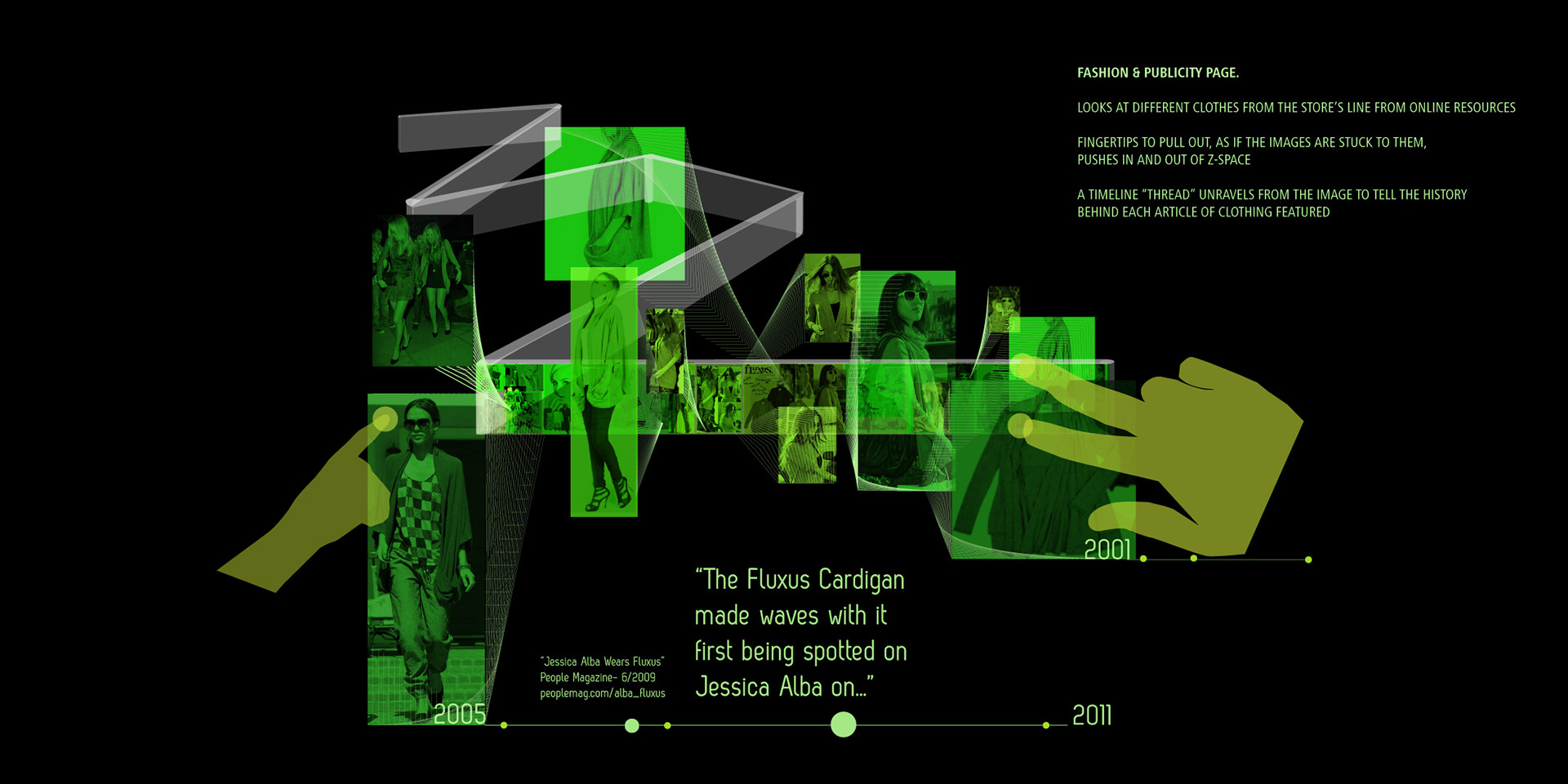 Motion Studies
I created a couple motion studies in After Effects to study animated behaviors of how the content could interact with the UI.
From Concept Sketch to Final Phase
While playing with visualizations of UI in a stylized way is interesting, I wanted to find a way to contextualize it in a store environment. This lead me to follow up on some research in existing retail environments that used commercial technology with their customers. I then went back to figure out the information architecture that could inform the structure of the experience, and then create a illustrated sketch showing what the experience could look like within the retail store.
Research
AllSaints-Spitalfields is a personal favorite brand. They design high-end everyday streetwear and their merchandising has a distinct aesthetic. In 2011, they used tablets throughout the store for the customers to browse through their inventory and even order online. I thought that a large display installation could be appropriate and fresh in the store's retail environment.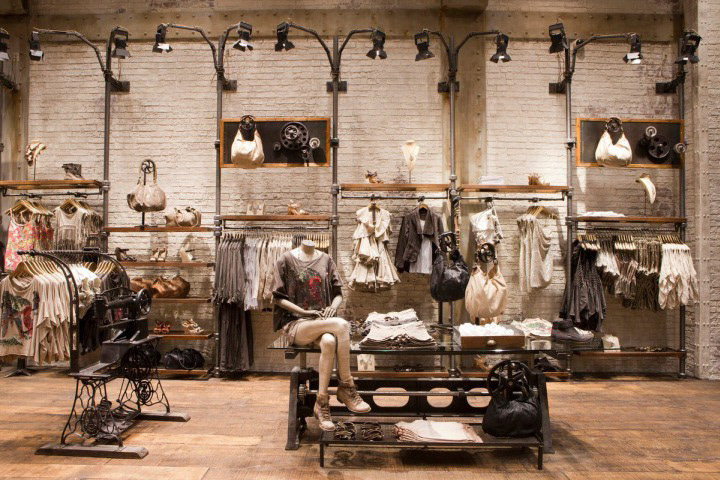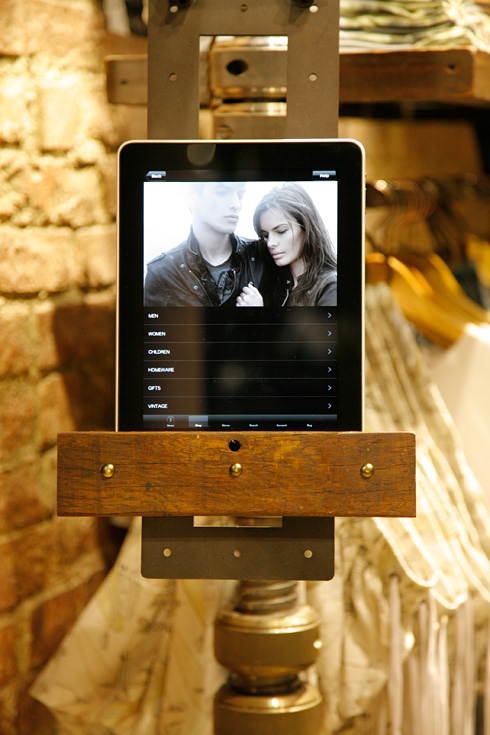 Info Architecture
I started creating some information architecture to create the flow of what content would be and how could a tablet control the UI if there was a large visual display installed in the retail stores.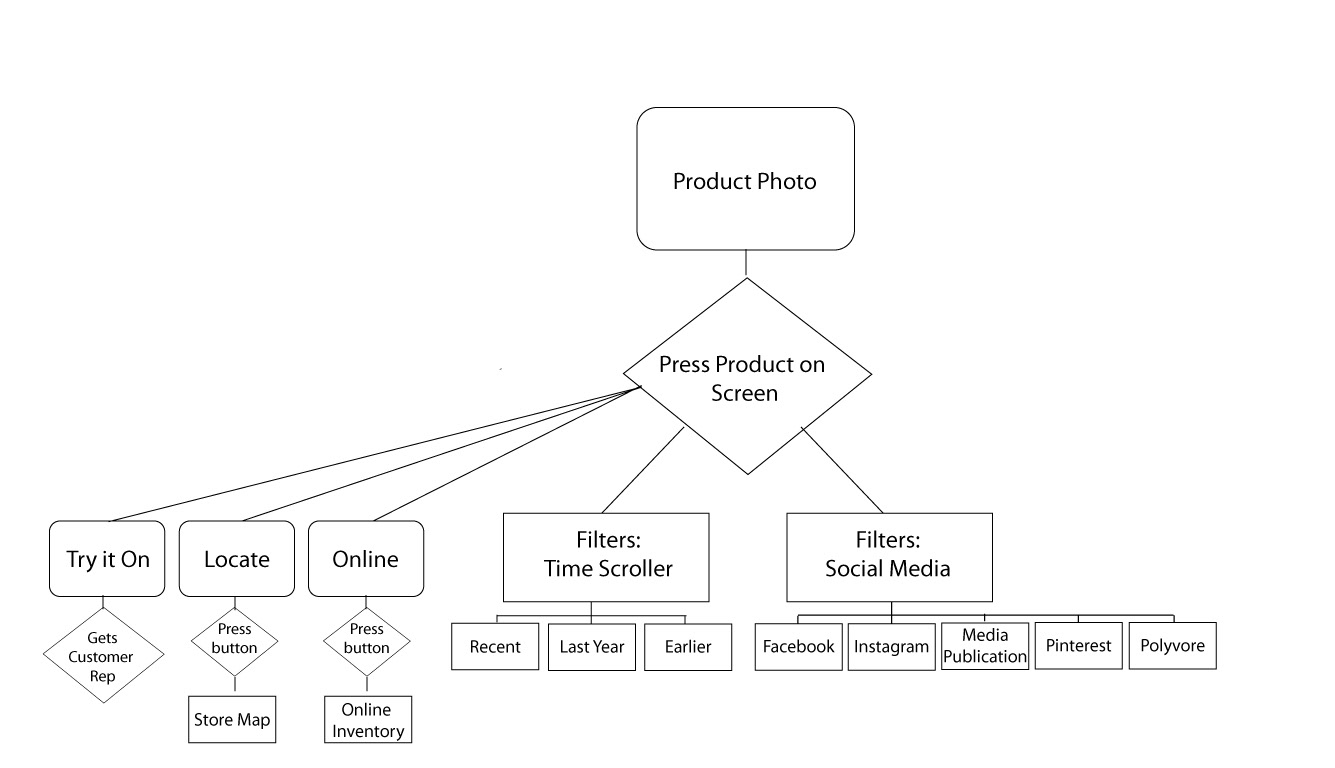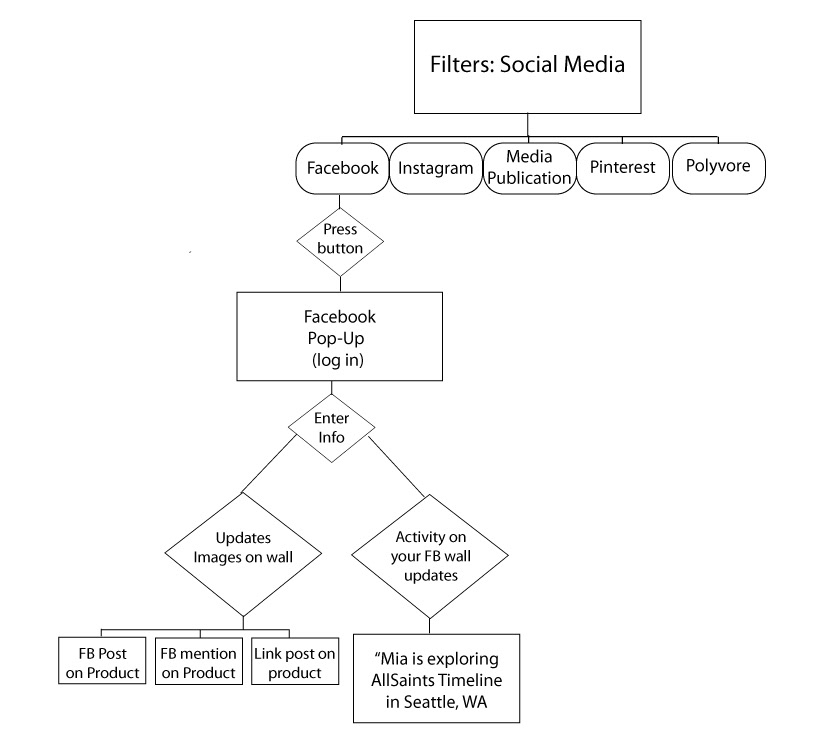 Interaction Flows 
I then started creating some interaction flows to show how the screens would move from one end to the next.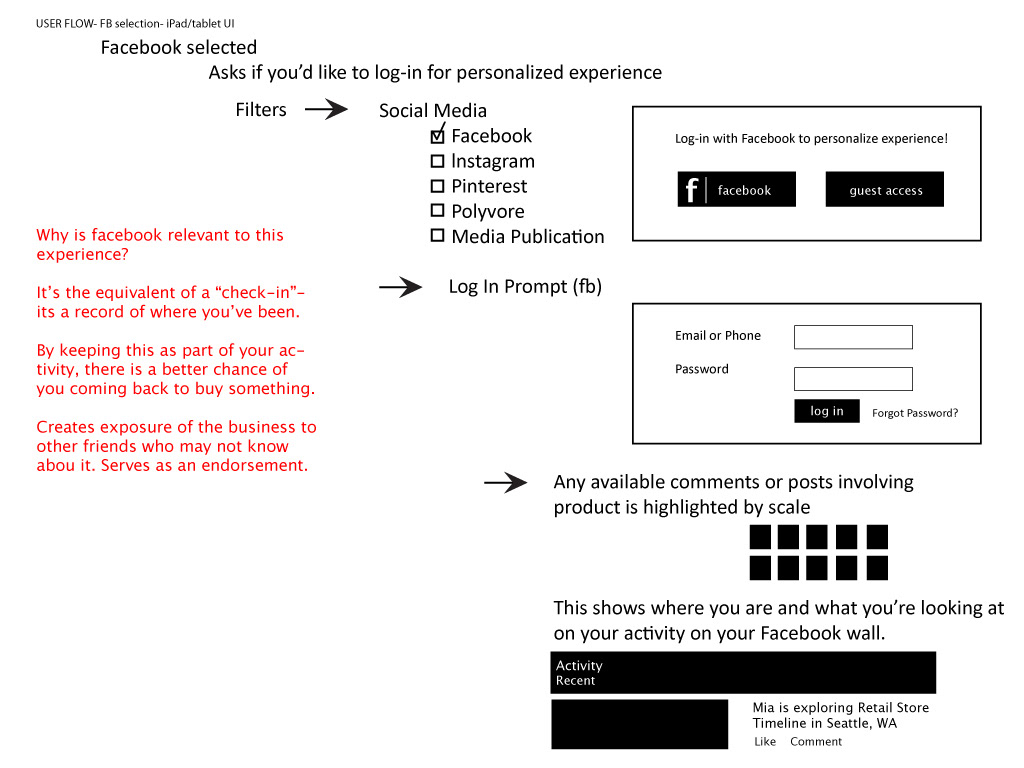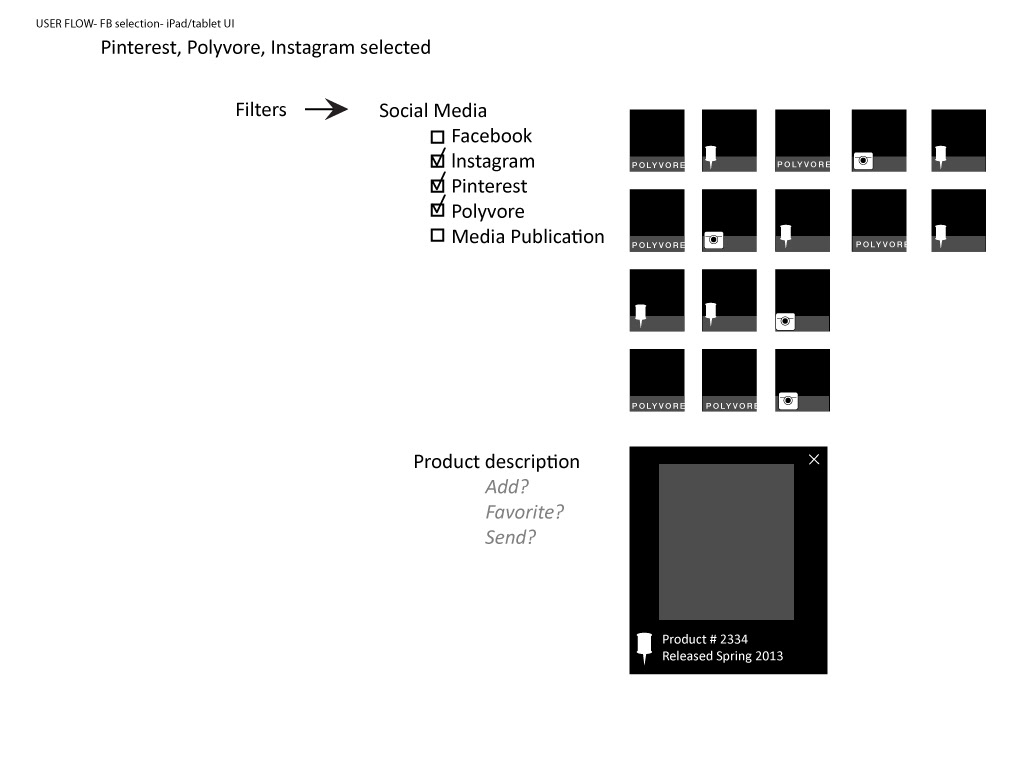 Final Stages– Wireframes and Visualizations
The below wireframes show a simple UI for in-store tablets that allows the customer to pick a product and toggle between timeline and media filters that would control the large format display's content. The tablet acts as a controller for the large screen.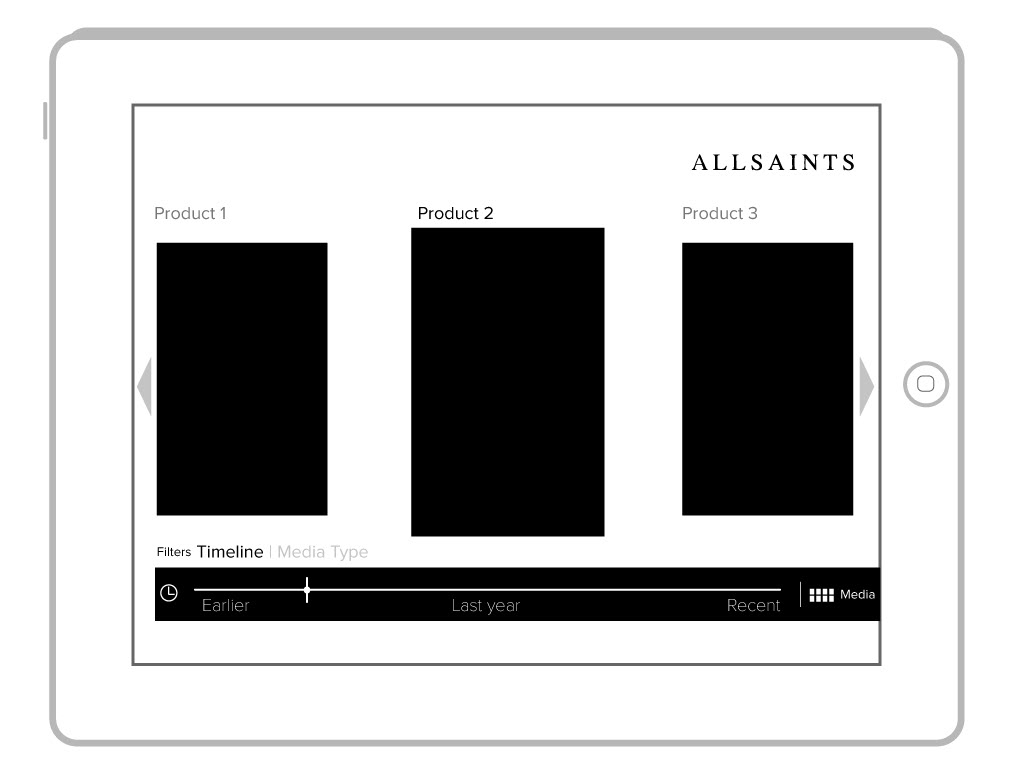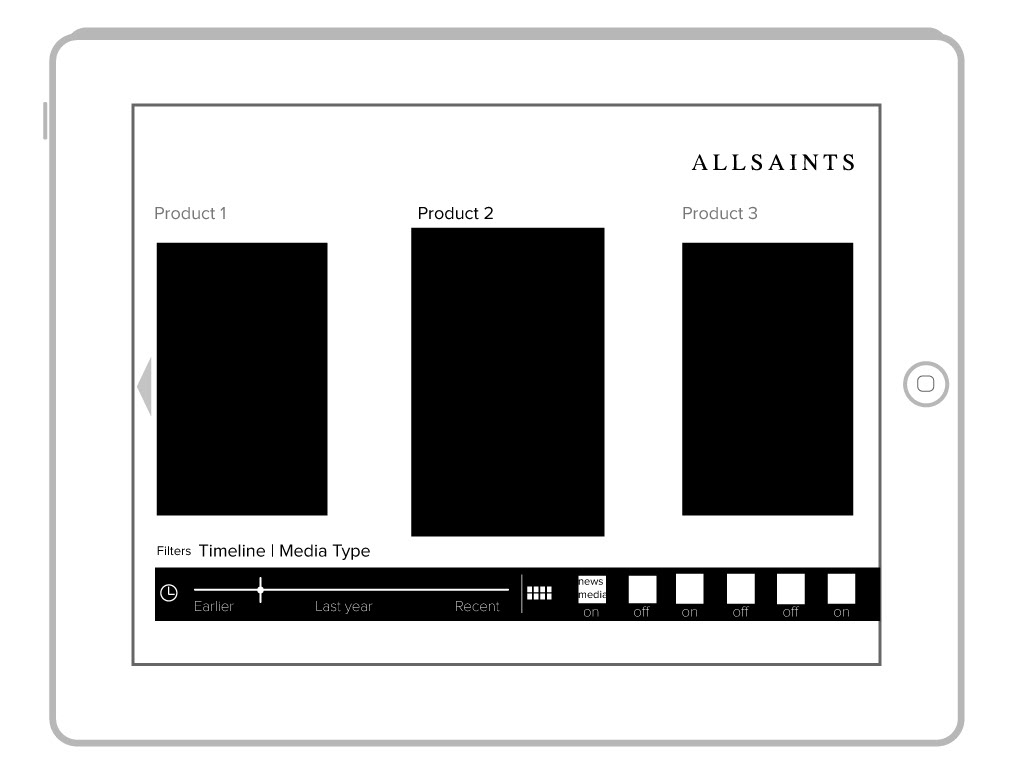 Final Visualization and Takeaways 

I did a rendering of an interactive pillar that would contain the tablet as the controller of an immersive, large scale display. Retail customers could participate passive or actively by consuming the media and also controlling the filters on the tablet to alter the content in the display.
My thoughts at the end of this design process driven project are that while this particular solution may not be financially viable outside of a trade show (costs of tech maintenance day-to-day would be cost prohibitive), I think some of the initial concepts are good. There is a gap for more active participation cross-platform across social media as consumers are getting more clothing items online. It's always enriching to use tech in our daily lives to connect with each other, and this includes what's hanging in our closets.