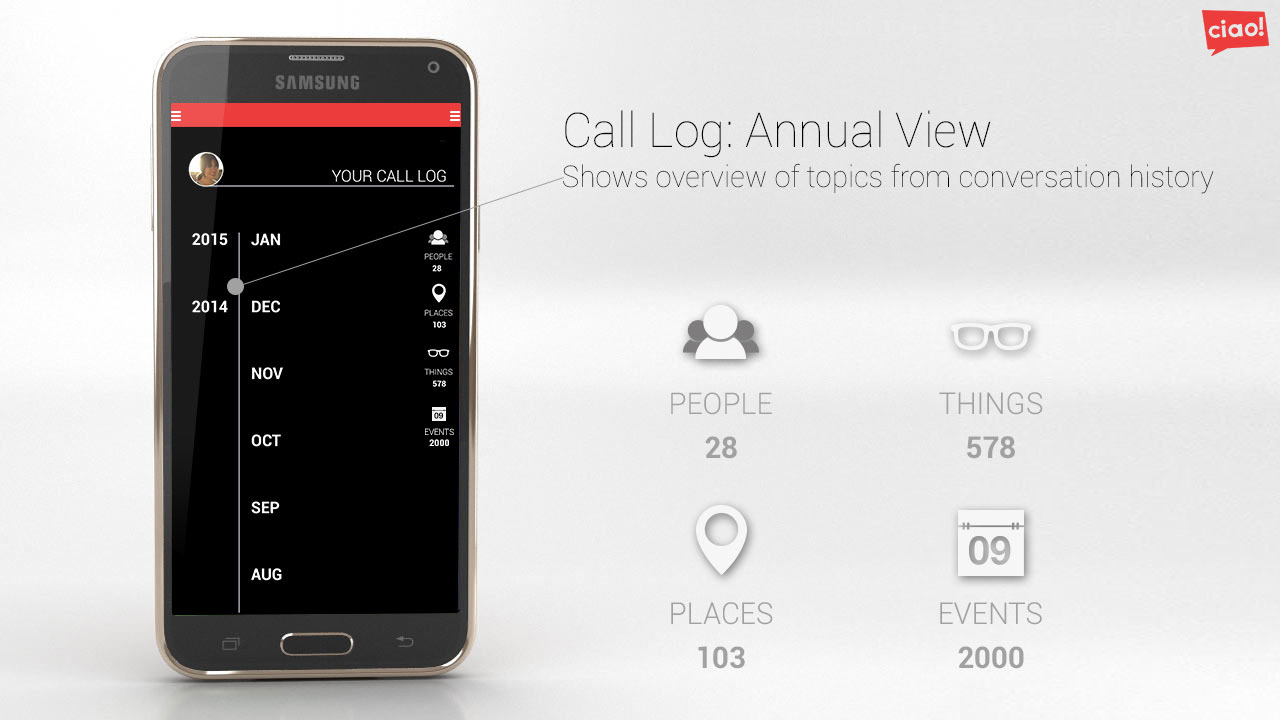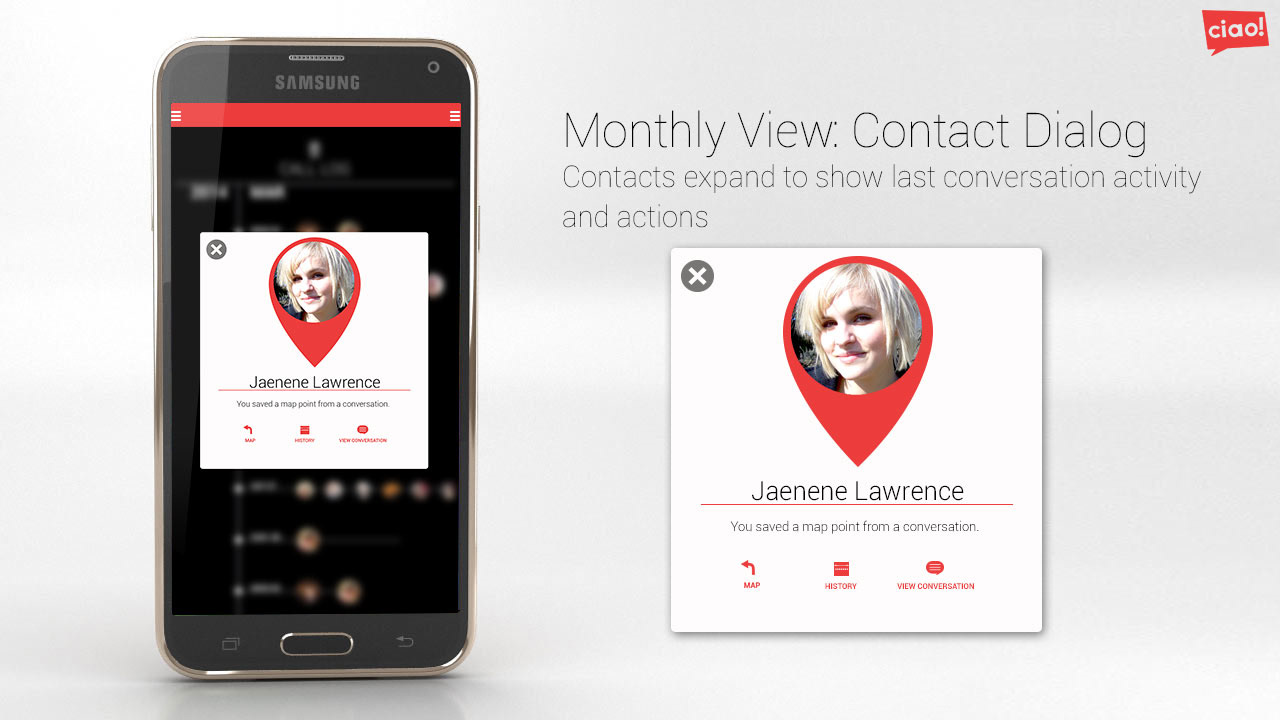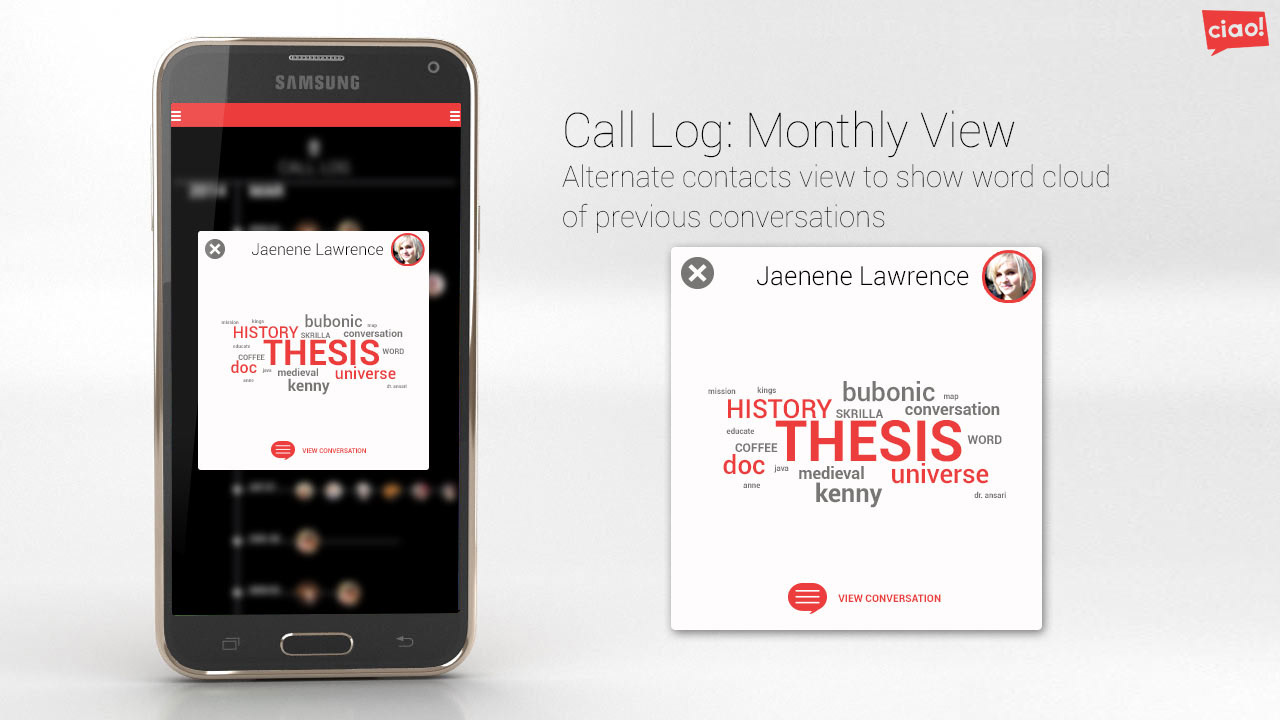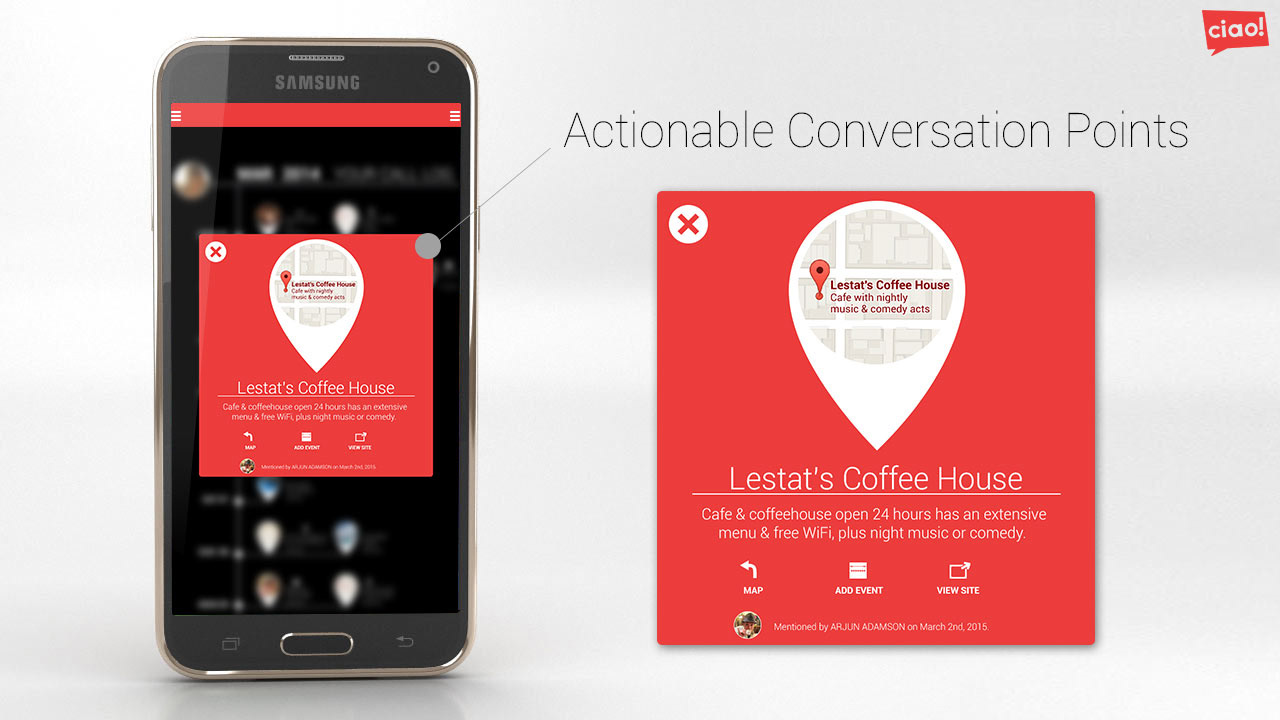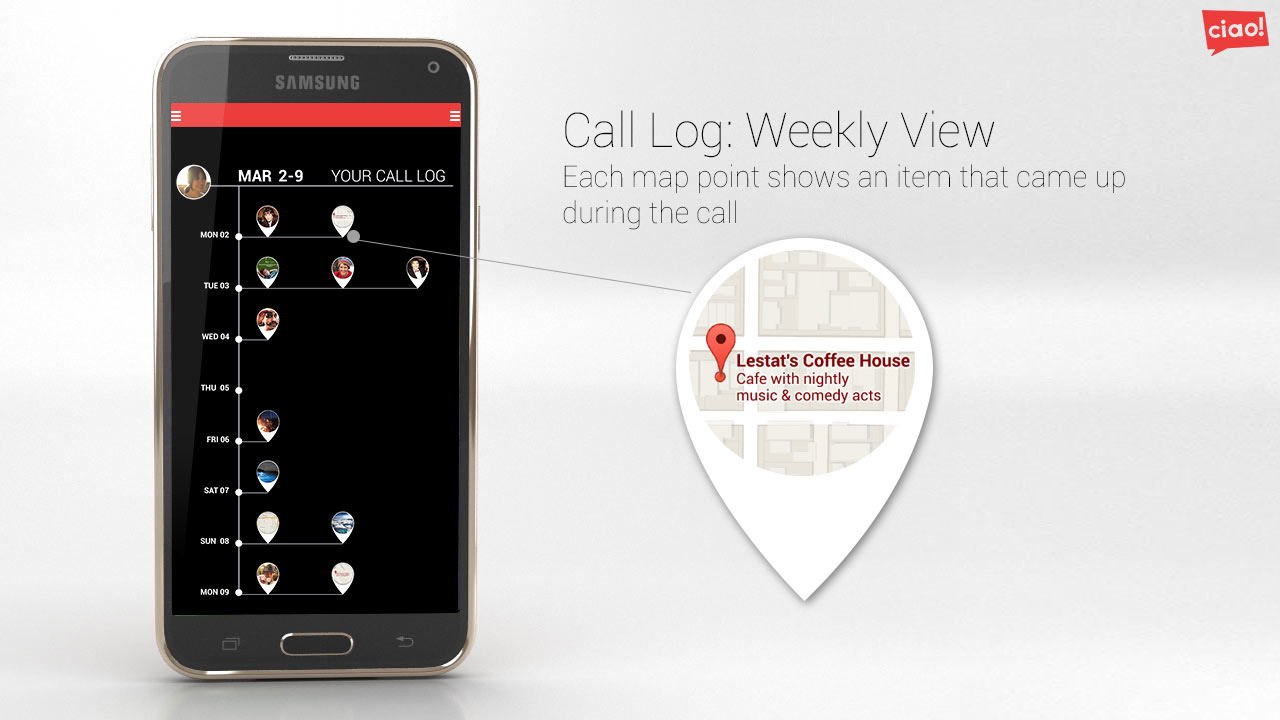 The Concept 
I worked on this project while developing new features for mobile UI. I developed the concept, owned all the visual design including project branding, and built the pitch deck to present the new app concept to my design group. While it was well received and proved to be valuable in my contributions on other product concepts, this was not ultimately developed as a shipped product.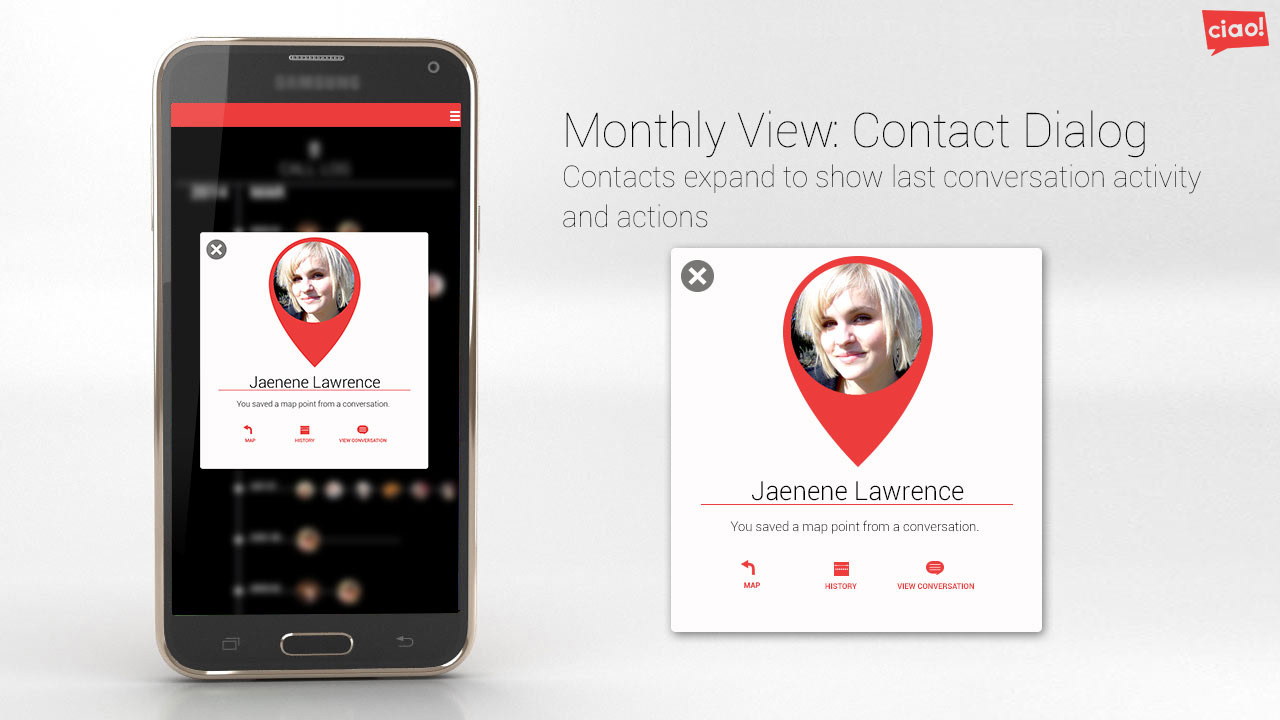 Conversation Logs
The idea was to be able to recall conversation points made about places, events, and even save interesting locations into a map application. Each contact card would have relevant and interesting notes saved to their logs.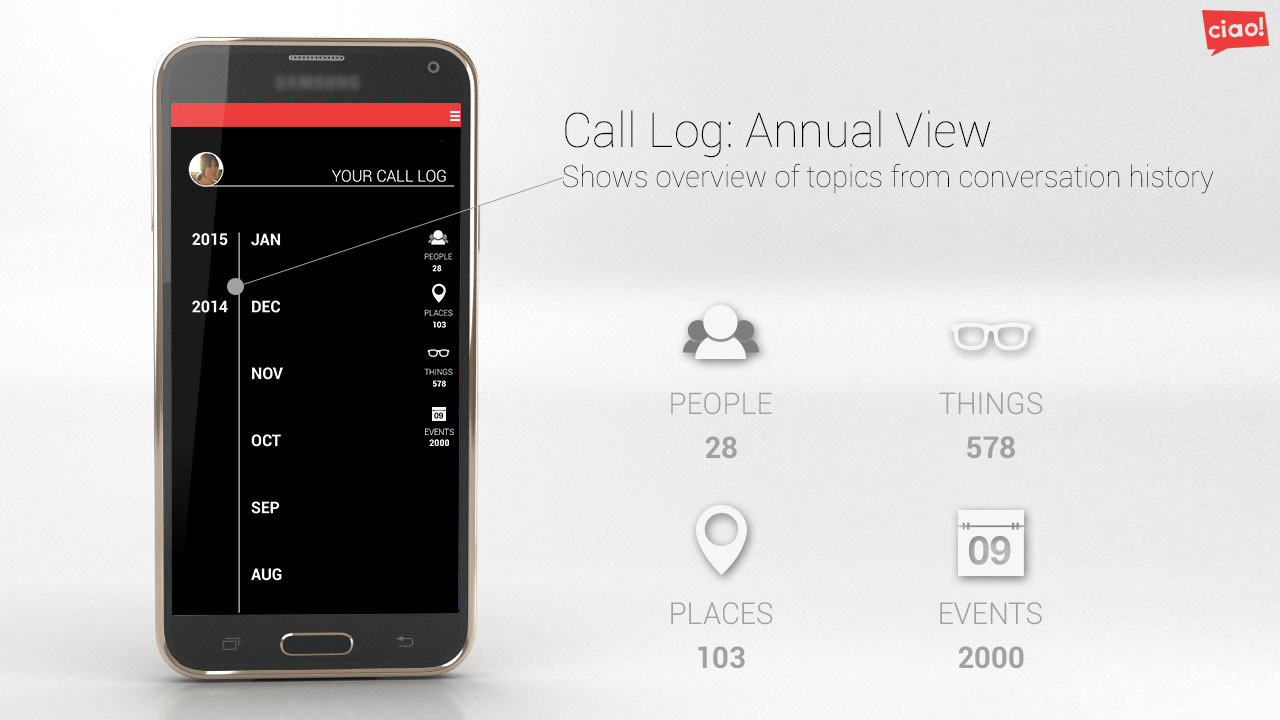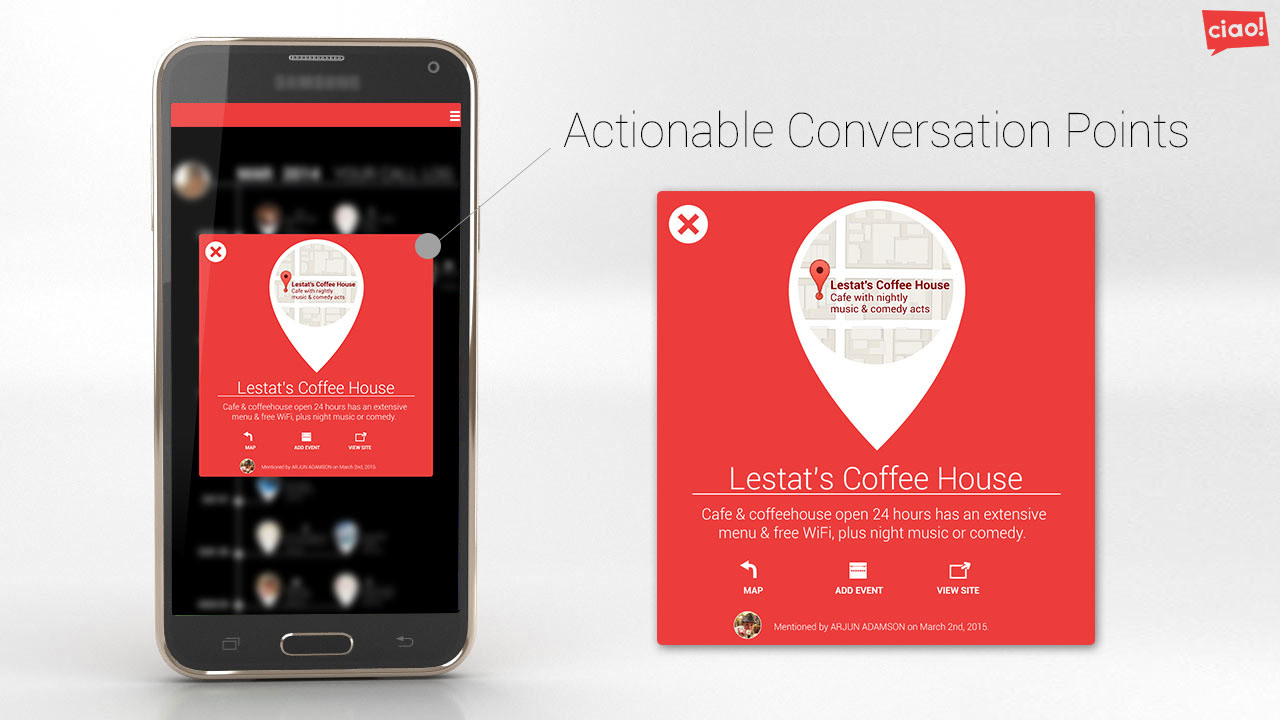 Taking Action from Conversation
The concept taken from here is to be able to take immediate action from a conversation. If you need to get a coffee shop because you're running late, the phone would be able to immediately chart your course based on the apologetic call or text you're making to the friend waiting for you.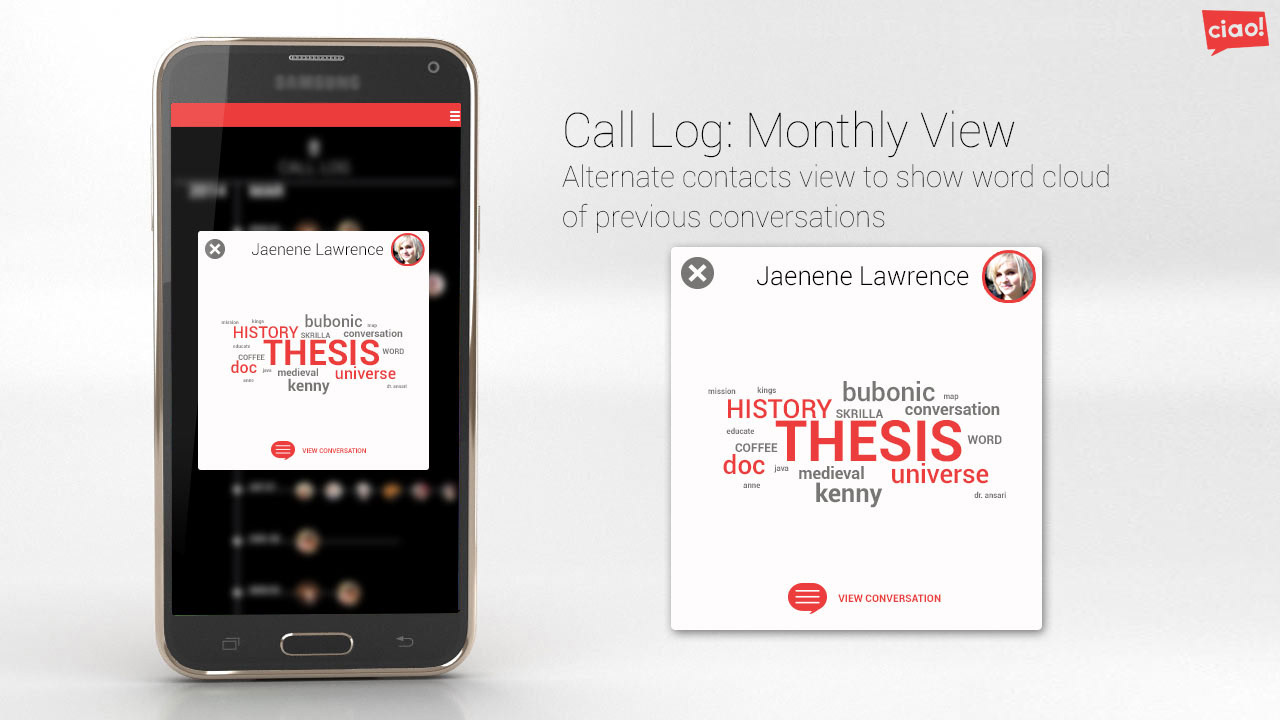 Conversation Word Clouds
For fun, I added a word cloud feature that stripped key words that were either repeatedly used for emphatically expressed from the call. This was came from my own curiosity about the language I use with different friends and connections. The idea was that on each contact card, a personalized word cloud would show the style of rhetoric shared between you and that person.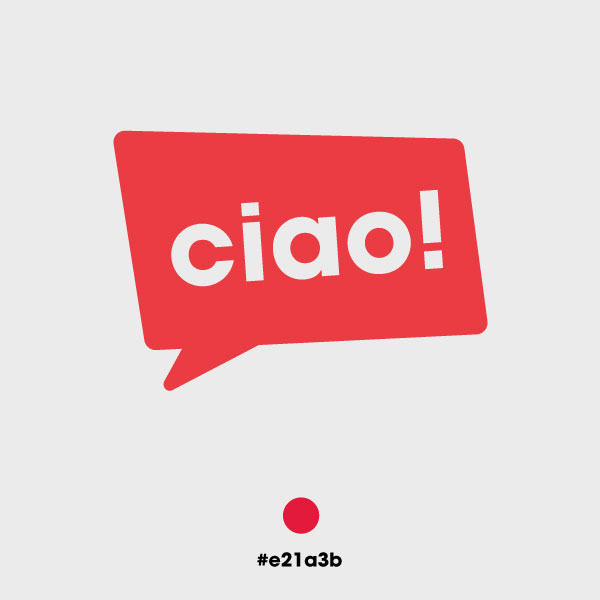 Branding
I created the logo mark with a nod to the speech bubbles used in comic books. The concept was to reimagine chatting on the phone in a new way, so I thought it appropriate to skew the greeting in the bubble so it slanted forward in an asymmetrical style. The color  picked is a coral red to signify the dynamism of conversation and interaction.