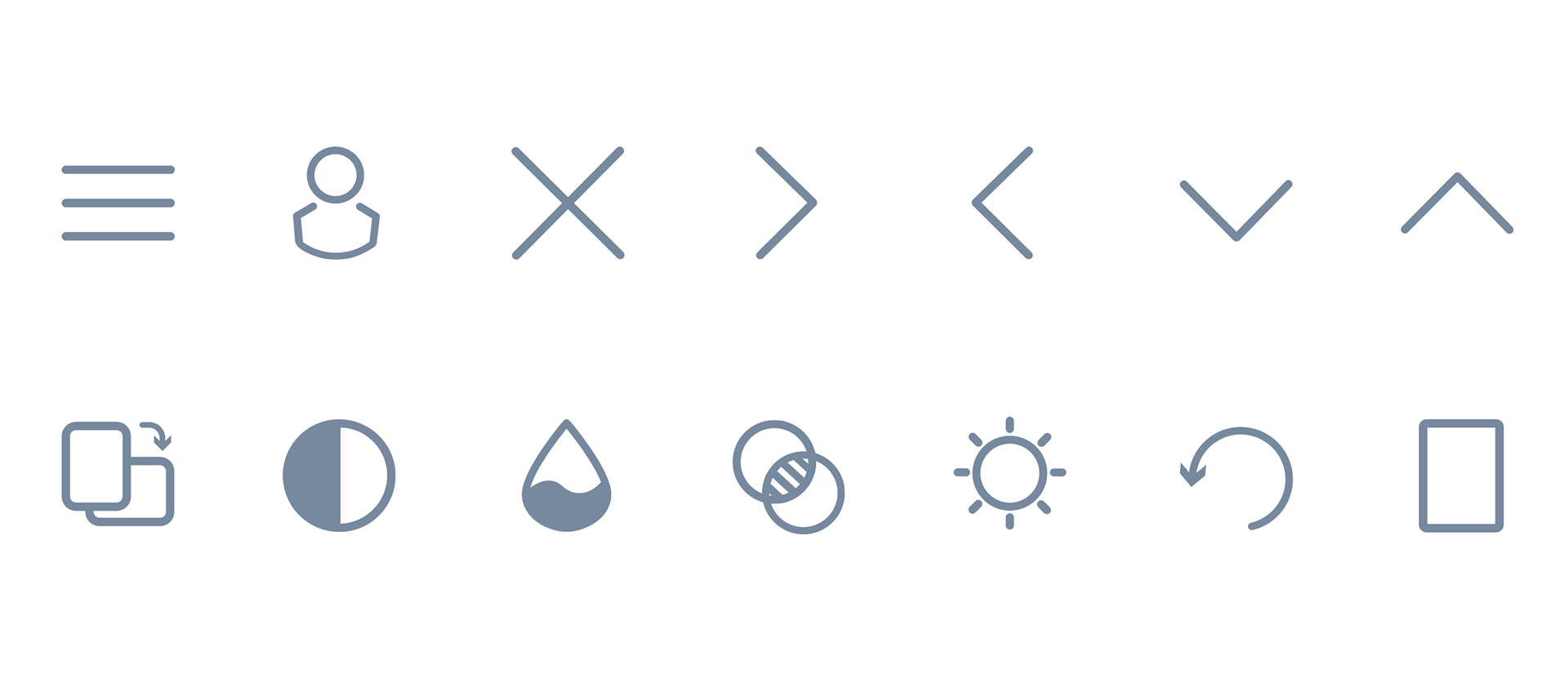 While on contract, I worked on the browser site and mobile app. I noticed a need to make 
the icons visually consistent and made it a goal to create a global library of icons.
Art.com Icon Identity System– Refresh

I had a request to create new iconography to  show the various sizes used in a filter set when browsing for various sizes of art. Since the term "mini" is vague and including dimensions doesn't always bring context, I wanted to show it in simple spatial scale with these icons next to furniture. I show two versions below.
Custom Icons, Sizes for Filter Set in Search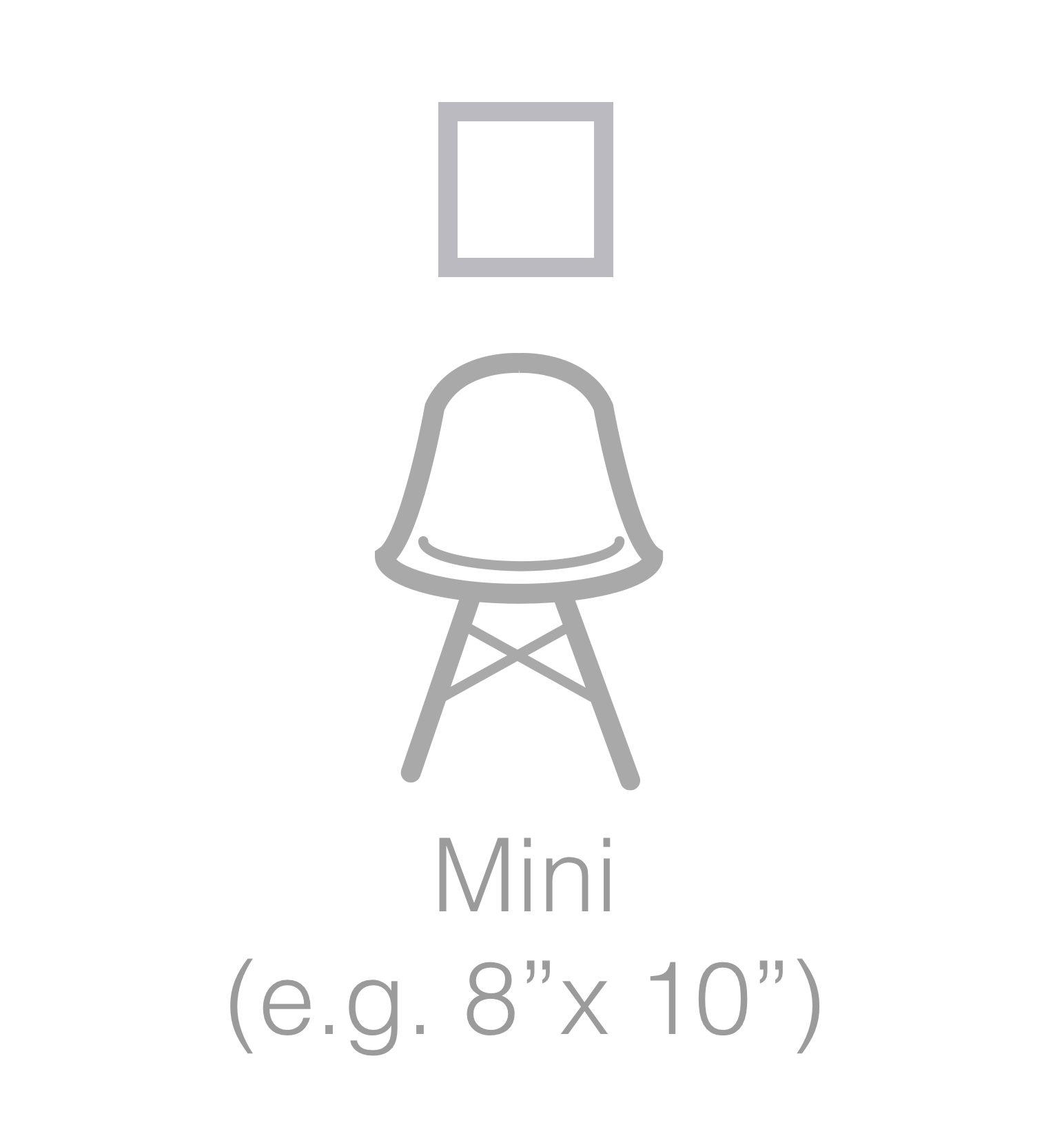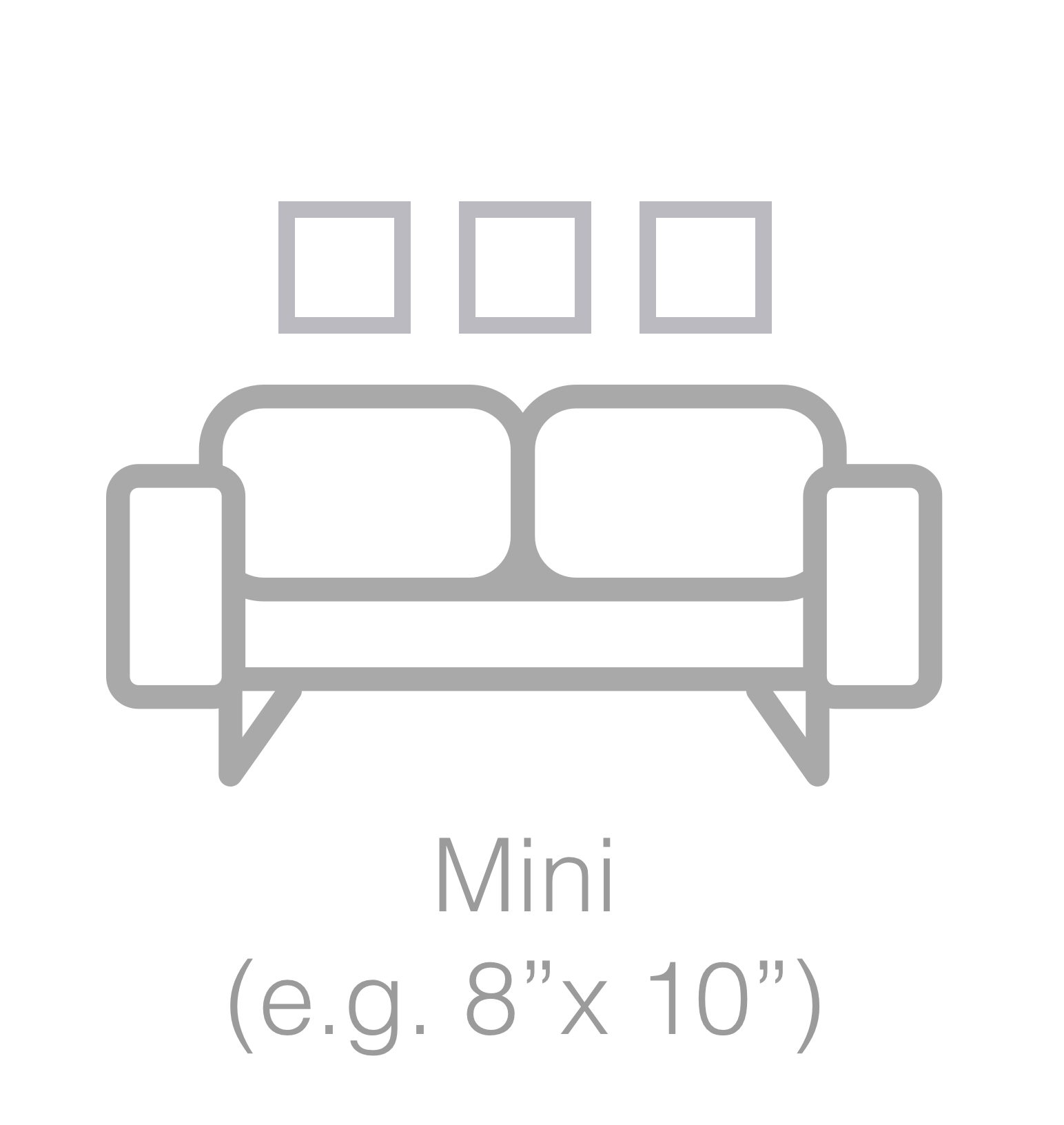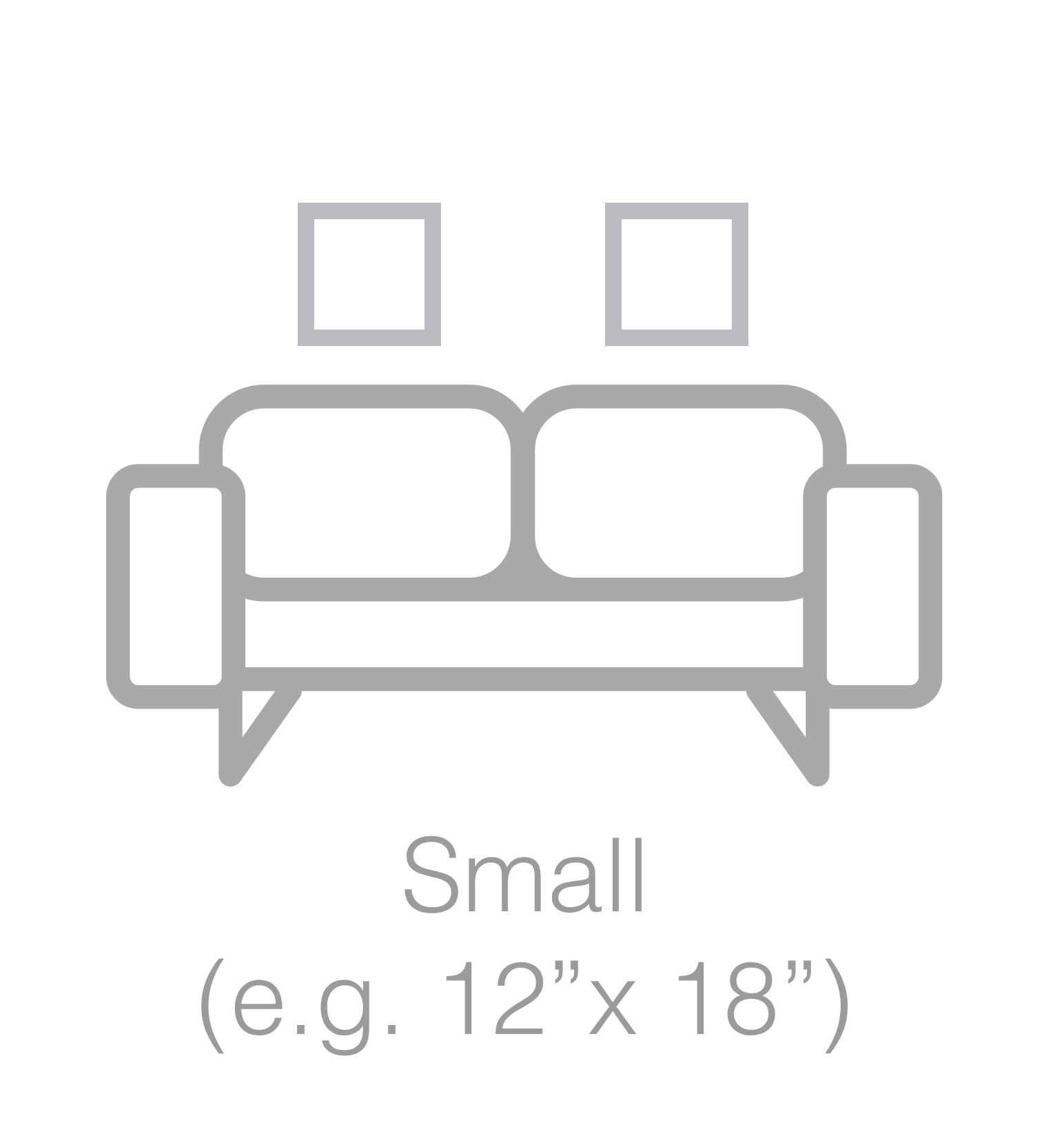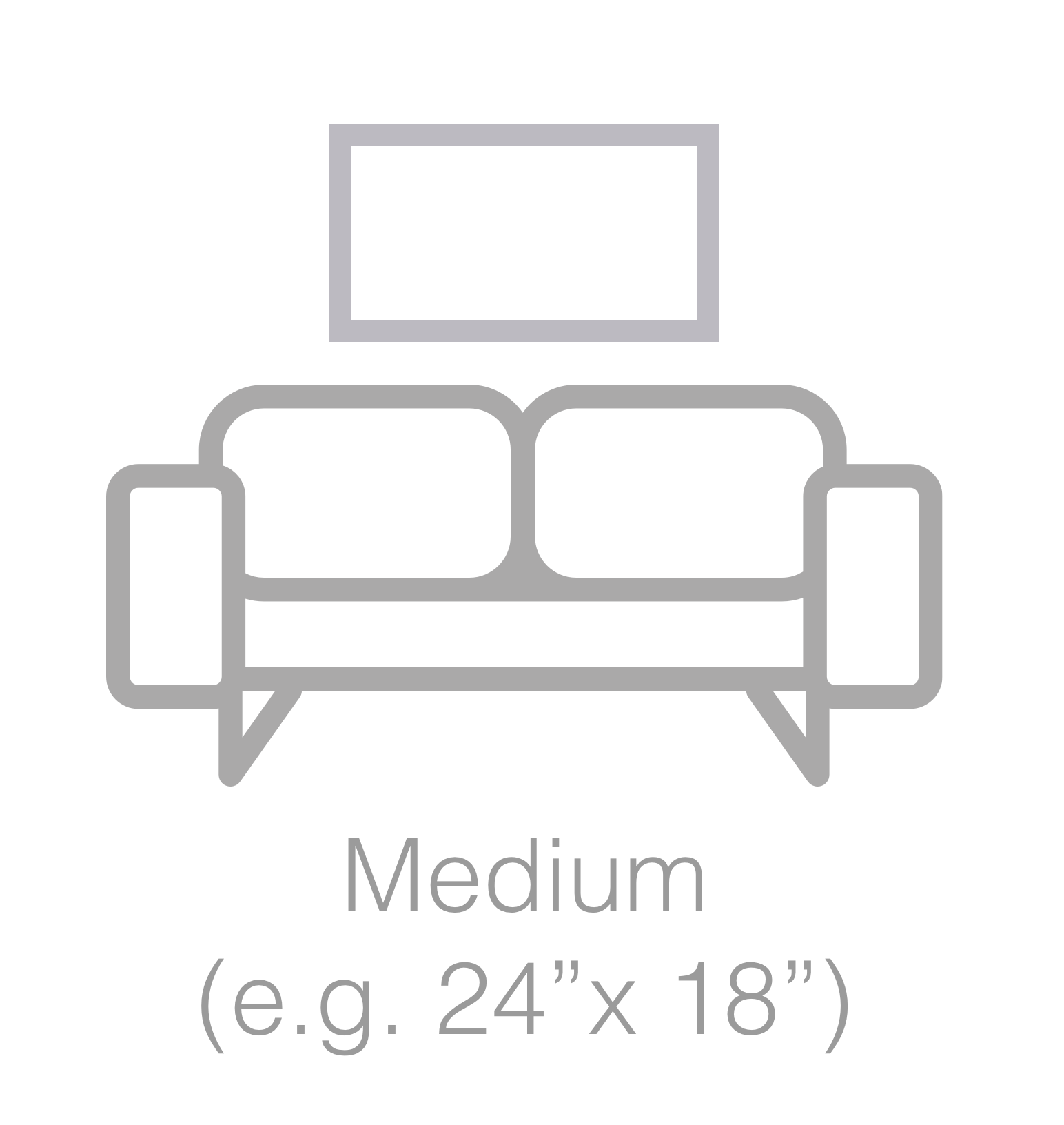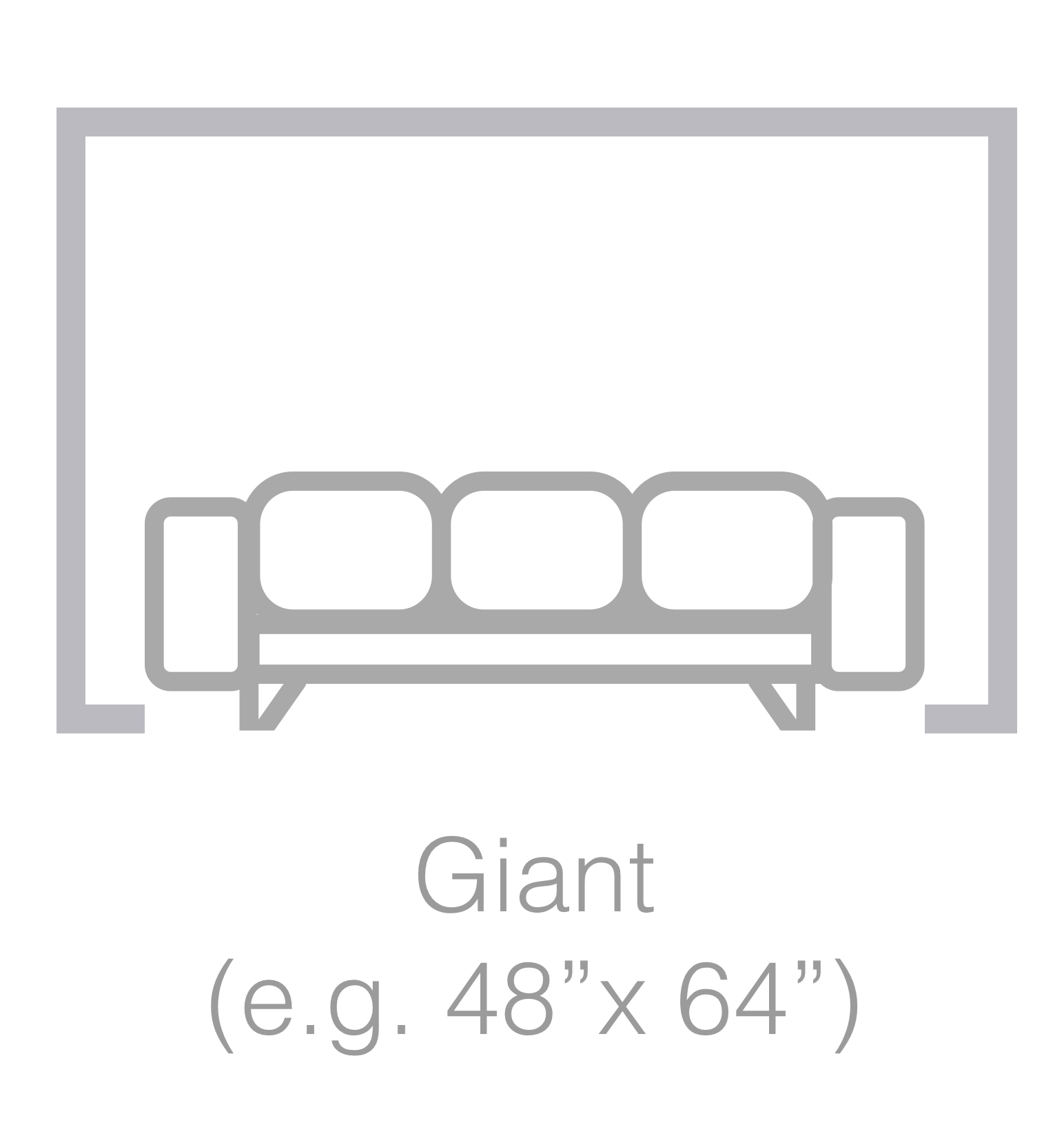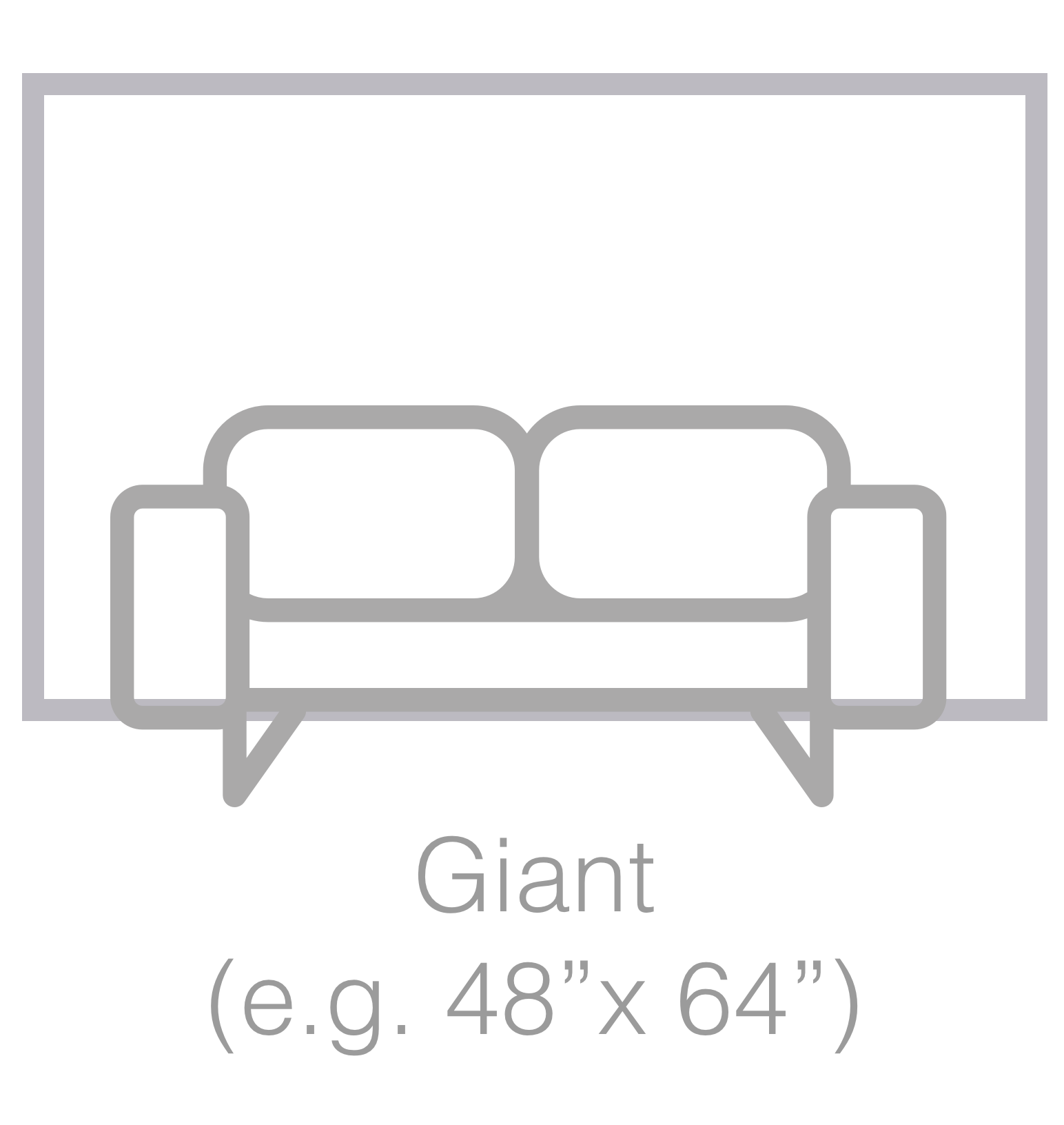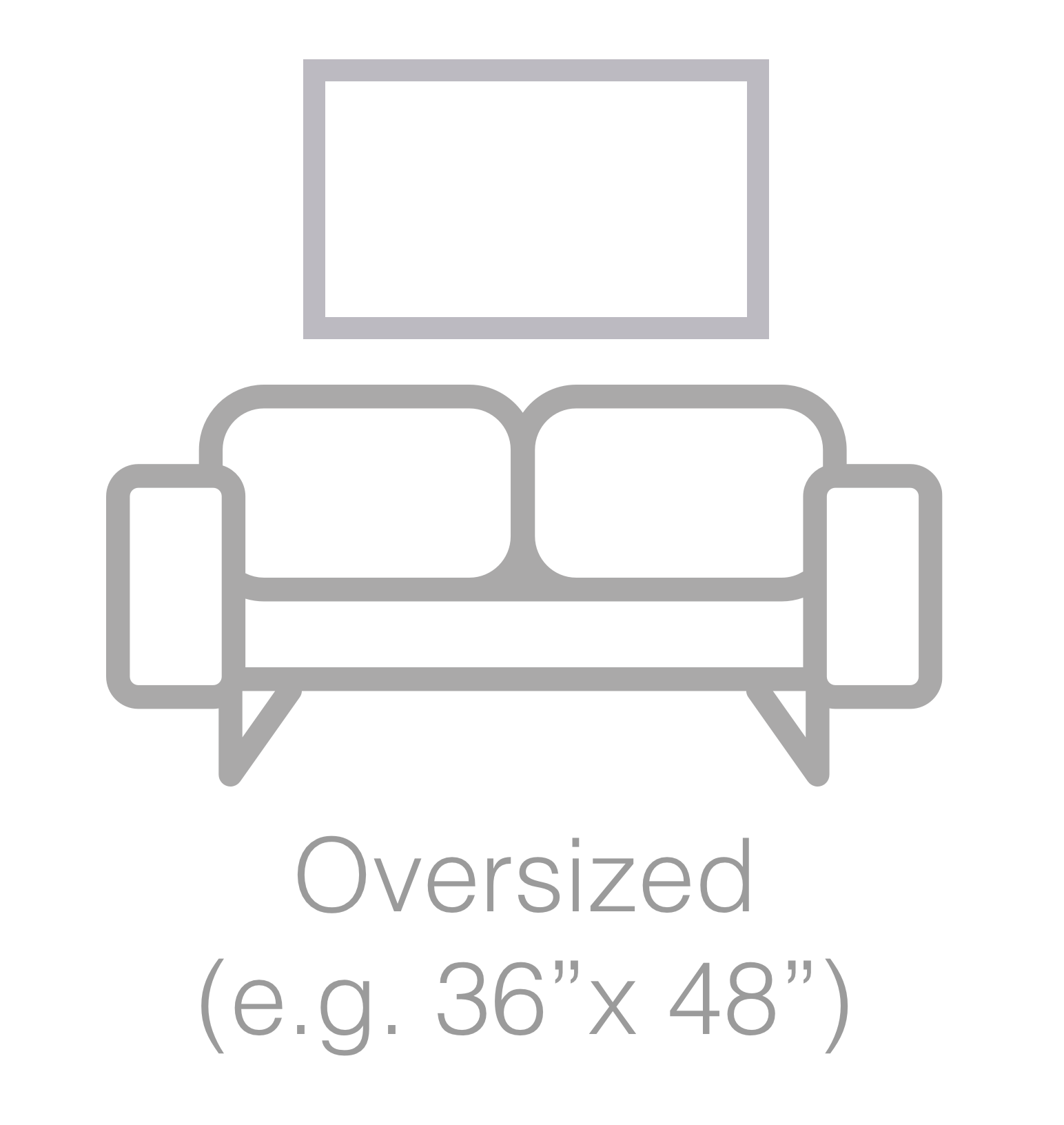 The final icons were tested and validated as improving the customer's perception of what "giant" art would look like spatially compared to "mini." Product management liked and supported having this as part of the retail site.